Hey everyone,
Somebody requested that I do a more talky-talky video,
since my last two are silent picture-style.
I've attempting to do this What's In My Bag video for aaaages now - but I've finally loaned my sister's camera which has a rather good movie function on
(*steals*)
and it's now live! Yeyyy!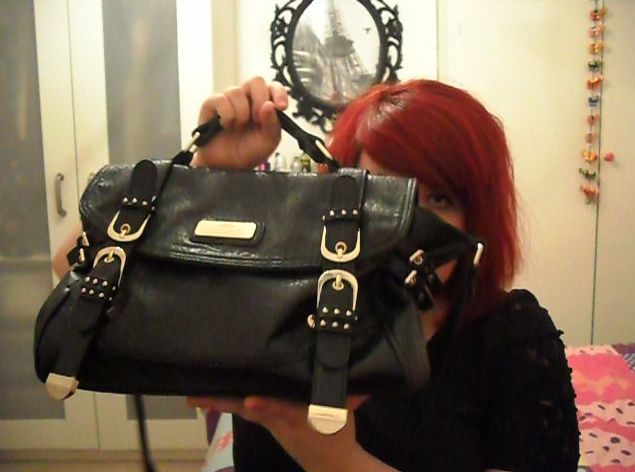 This is the most comfortable I've felt so far in a video (I blame my years as a TV, film and Radio production student for this...), so hoorah for progress!

Apologies if any of you struggle with my accent.
I'm from a town inbetween Newcastle and South Shields so my accent can be a little thick at times. But I like to pretend I am Cheryl Cole whyyy ayeeee.


Haha, so I hope you enjoy the video -
if you have any requests for other videos
(or even just something else you'd like to see on the blog)
please please let me know.
I do take all your views on board, and I'd love to hear about what you'd like to see here!
If you'd like to
subscribe to my YouTube channel, please feel free
.
Although I will post most of my videos on here - there's just bits and bobs on there that haven't made it to the blog
(such as one of the TV projects I did at university)
.
Muchos love,
MessyCarla.