Hey everyone,
I've been back from Ireland a few days now, but have been super-busy since coming home.
I had a fabulous time with
Claire from French For Cupcake
, who is just as lovely in real life as on her blog.
We went shopping in Belfast, took a bus into Dublin, ate a lot of beautiful food, baked and generally had a right laugh.
(Pictures by Claire Magowan)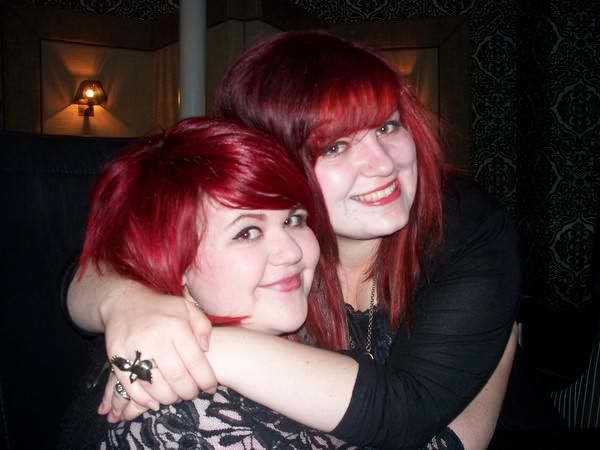 Twins!
We even use the same red hair dye, we're so silly.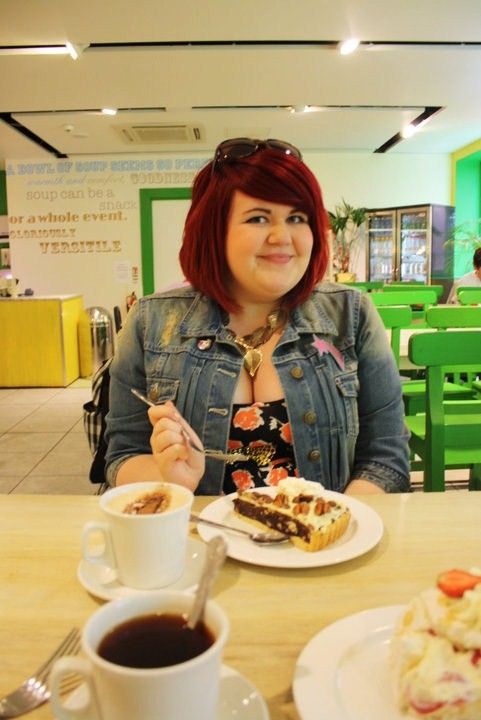 Pecan Pie at the lovely Avoka in Belfast - beautiful things to buy, and delicious cake.
I could have lived there.
I've also got to give a shout out to blogger/photographer and Claire's best-friend
Sarah Kane
, whose
blog
I really adore.
We were supposed to be hanging out too, but unfortunately she's very ill lately so we were unable to get together. I hope you feel better soon, my darling.
Click for Sarah's
blog
,
website
and
flickr
- her photographs are seriously amazing!
Thank you so much again for letting me invade your bedroom, borrow your clothes and use up your hairspray - you're welcome in Geordieland whenever you'd like!
Since I've been away, you guys have been lovely and buying lots of stuff over
on my selling blog, MessyCarla Sells...
.
There's still plenty left though, and I'll be adding some more this week so please consider
following for updates
.
I'll be back to normal soon, I have lots of lovely posts planned for this week.
Muchos love,
MessyCarla.