Hey everyone,
Happy first blogoversary!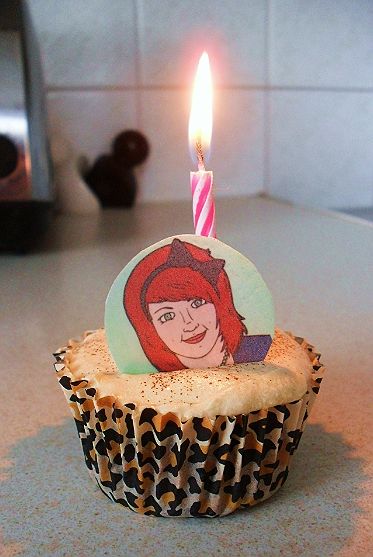 I made a wish, don't worry!


It's been a rather fabulous year,
since I began this blog
.
It started as a medium for me solely
to review my own style
, but has envolved into something I care deeply about.
Blogging has definitely made me more passionate than I ever thought I was about fashion and style. It's also made me have more confidence and self-belief than I ever had before.
One of the highlights this year for me, has been that I've been able to meet so many lovely and inspiring people both online and in real life.
Special thanks go to bloggers I've admired, who are now wonderful friends, and it's been such a pleasure meeting up with you guys!
So breaking this down:
Thanks to
Claire
for letting me sleep in your bed, providing a constant stream of delicious cake, and being my twin. Although you don't have red hair anymore. (Boooo, Judas!)
Lillian
for getting absolutely trollied with me on delicious mojitos, watching me get covered in glitter, then taking me for the best ice-cream sundae ever. Also, for being the anti-Unicorn.
Lauren
for letting me attempt to impersonate her (Essex) accent ("Carla, I'm not a bloody cockney!"), and turning on the wind machine.
And
the BSB girls
for the fun day in York. Especially
Rachel
, my fellow Northern chum
and fangirl
.
Also to George, for letting me stay in Oxford
for the S/S events
, and making me say hello to Jimmy Choo although I was wearing £35 heels from Next.
A shout-out is definitely needed to my hairdresser, Chris, for keeping me from looking like
(much of)
a hot mess, and being the person I can fangirl to about lotions and potions.
Also to my mam and dad who are the most avid readers.
(Worringly)
And my sister, who doesn't like my blog.
Muchos MUCHOS thanks go to
my head cheerleader, Daniel
.
Who is not only a fellow blogger, but a journalism student, and makes me look like a hack.
Whew, sorry for going all
Gwyneth Paltrow
on you guys. Nearly there, I promise!
But even though it sounds cheesy, my biggest thanks are to everyone who reads this blog - either on subscription, or has just passed by it once or twice.
For your amazing cheerleadin' comments,
Tweets
and
emails
that constantly make me smile.
I read every single one of them, and reply to as many as I can.
Finally, to girls of all shapes and sizes.
From skinny minnies to voluptuous vixens who read this blog, and hopefully, feel a little bit better about themselves - here's to another year of fun, fashion and positivity.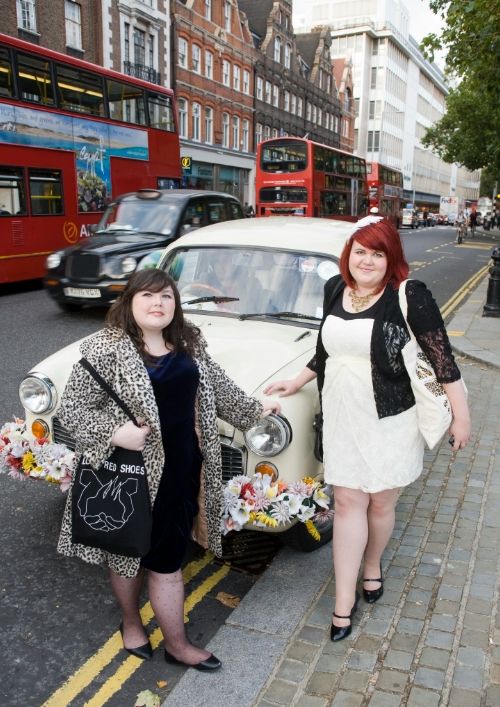 With Lauren from Pocket Rocket Fashion.
Picture by Monsoon.
*raises glass*
Muchos love,
MessyCarla.
PS:
My camera broke today. Please don't let this be an omen of doom? ;)