Hi everyone,
As I said
in my Heidi Seeker entry
, I have a bit of an obsession with anything that can be personalised.
I think this started when I was a kid, and my mam bought me one of those hairbands with your name painted on from the market
(anybody else LOVE those?!)
.
But in later years, it's been all about personalised necklaces, and here are my favourites: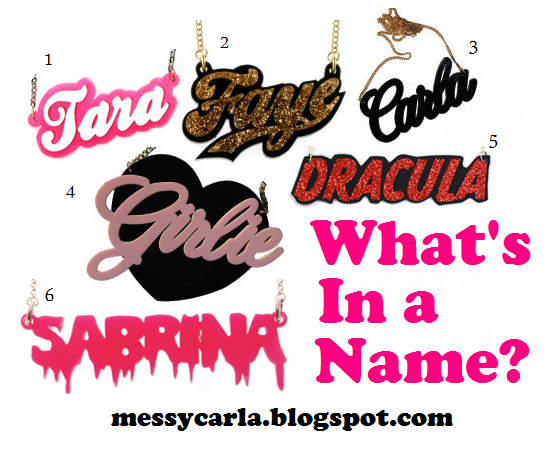 1:
Rubi Rocket
, $39.
2:
Punky Pins
, £20.
3:
Lola Pop
, £20.
4:
Lola Pop
, £25.
5:
Heidi Seeker
, £6.66.
6:
Tatty Devine
, £27.50.
There's one woman who made name necklaces cool again.
Ms Carrie Bradshaw
: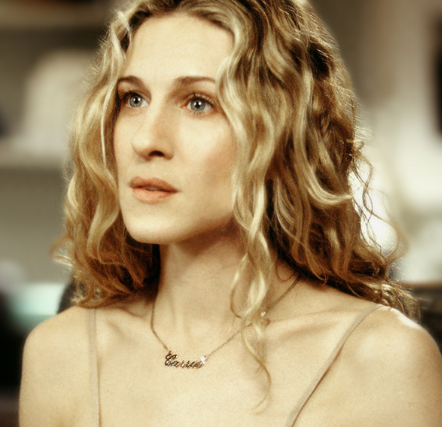 In 'the naked dress' she wore on her first date with Big, with her famous gold 'Carrie' necklace.

Before I fell in love with Carrie and the gang from Sex and the City, I always thought gold name necklaces were a little chav-y, but she completely changed my mind about them.

The gold necklace says a lot about Carrie - while she spends thousands of dollars on an outfit ($40,000 on her shoe collection!), her favourite accessory is a little gold necklace she bought on a street fair when she was with all her friends.
What's also interesting is how she has the confidence to wear her name on her chest for everyone to see, but dislikes wearing her engagement ring to Aiden on her finger.

One of my favourite SATC moments is when she recovers the necklace from a hole in her bag, having previously thought she'd lost it somewhere in Paris.
Even though her boyfriend, artist Aleksandr Petrovsky replaced it with an expensive diamond necklace ("The NEW Carrie necklace?"), it was never going to be the same.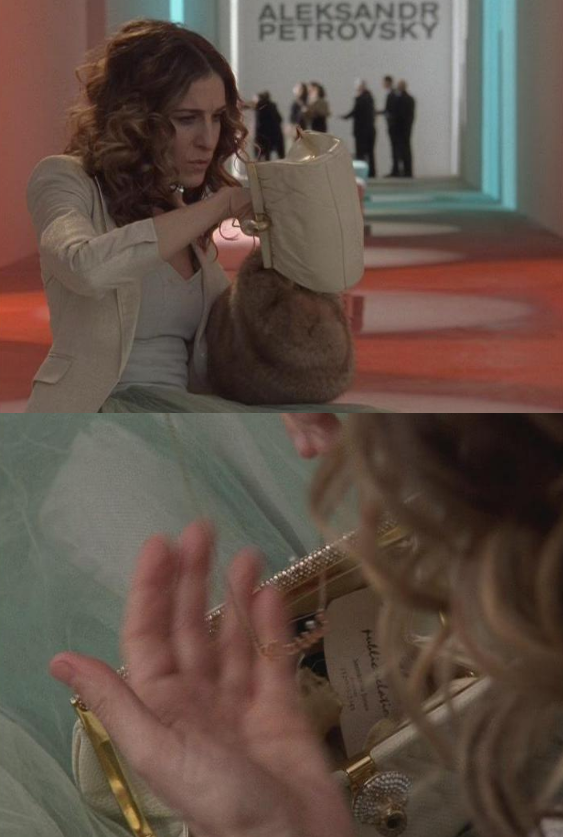 "Great, there's a hole in my Dior!"
If you'd prefer a more authentic Carrie necklace, I suggest
checking out Punky Pins' selection
.
Their SATC inspired designed range have prices for all purses, depending on the material used.
(From glitter acrylic for £12 to 14k gold for £99.99)
Most of us will only have one name in our lifetime - I say love it, and
flaunt it
!
Muchos love,
MessyCarla.
PS: For all you SATC lovers -
my friend Daniel wrote a BRILLIANT blog post a little while ago on the show.
Be sure to give it a read.