Hey everyone,
People who have been reading this blog for a while now may remember when the lovely lovelies at
Simply Be
were
kind enough to send me some clothes to try
?
Well they kindly asked me to review some of the new items in their summer collection!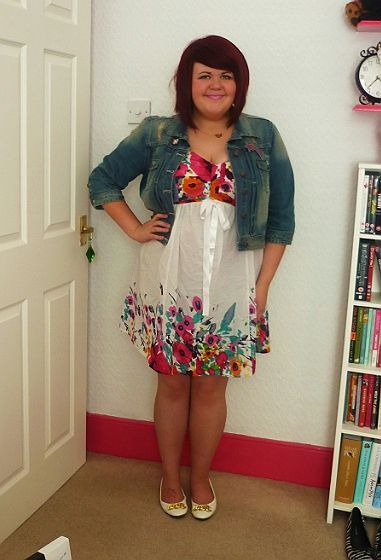 The first item I chose was
this gorgeous summer tunic by Joe Brown
.
It's a very lightweight material - which would be perfect for both out-and-about, or the beach. It's definately suitable for you to quickly whip on top of your bathing suit.
It has a lovely elasticated waist and as always with
Simply Be
, they are very generous sizes.
The only problem I have with it, that the photo doesn't really show are the straps.
They're placed a little too close together for my liking - I like them to cover my bra straps. However they are adjustable at the back, so you can make them more comfortable!
I don't know how I could alter them myself, so I'm just covering them up with my lovely denim jacket
(from Matalan with a Heidi Seeker pin).
A cardigan or my denim shirt would work well too!
They also
sent me this lovely top
(and hello - the bingo wings are back! Ding-dong!)
: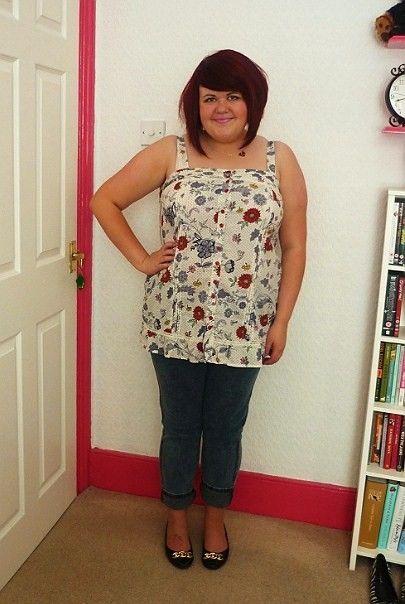 It's quite a nice fit - very roomy again on the tummy. I love the position of the straps as they cover my bra
(I wish the dress was like this!)
and they're adjustable too.
Just for me - I prefer my tops a little lower cut than this in the summer
(Hey, I'm a Geordie! It gives me a right to flash my 'girls' about!)
but it's still uber-cute and very feminine.
Again, this goes lovely with a jacket, cardigan or shirt!
But two absolutely adorable items for my summer wardrobe!
Be sure to check them out -
Simply Be
are a great company which is branching out to the USA pretty soon which is exciting.
Their sizes range from 14 to 32 - so there's something for every shape.
I have a few more reviews to catch up on this week - from a lovely local company who make the most exquisite fascinators, to an adorable clay jewellery company - and also some titbits from the lushies at Lush and the beauties from The Body Shop!
Stay tuned, folks!
Muchos love,
MessyCarla.
DISCLAIMER: Post in collaboration with Simply Be. However all opinions are my own.