Hi everyone,
I'm out tonight for my friend Faye's 21st party, and the theme is Hollywood Films and TV Shows. So I'm going as Kathy from Singin' In The Rain: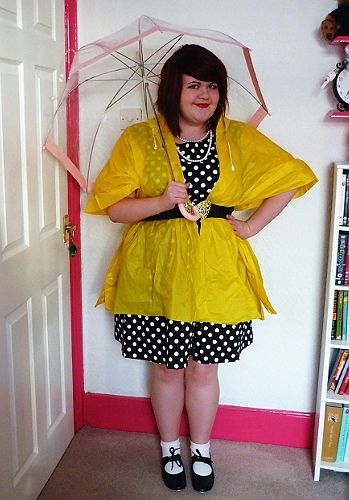 DRESS:
Matalan, £16.
RAINCOAT (PONCHO):
Ebay, £3.
UMBRELLA:
Ebay, £7.
NECKLACE:
Primark, £2.
BELT:
New Look, £2.
TIGHTS:
Primark, £1.50.
SOCKS:
Borrowed from my mam.
TAP SHOES:
Ebay, £5.
POINT OF FASHION:
Kathy Seldon.
So yeah, a cheap as chips outfit. I love home-made costumes, they just seem more loved and you have a chance to be creative.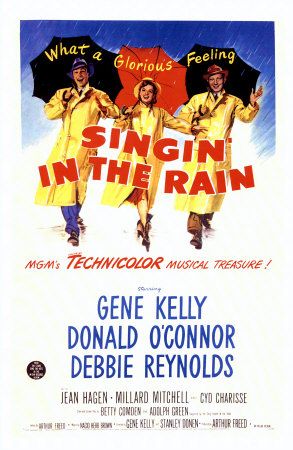 Singin' In The Rain is one of my favourite films, but I've been really inspired by dance numbers in general lately. Here are some of my favourites:

Jan Penchan Ho from Gumnaam.



That's How You Know from Enchanted.


You Make My Dreams from (500) Days Of Summer.


And my favourite number from Singin' In The Rain is All I Do Is Dream Of You, but YouTube won't let me embed it - boo!
In other news, Craig (he is no longer 'The Boy' since we've now broken up, but still very good friends) told me that I'm in this month's issue of The Crack, which is a free magazine in the North East about arts, culture, music and the like. I love it, so that's rather amazing.
If anything goes up on the website, I'll of course link you guys too.
Right, I'm off to the party. I'm going to look a right plonker on the metro.

Muchos love,
MessyCarla.