Hey everyone,
To quote the wonderful Carrie Bradshaw: "I am a bonafide city gal."
However, I am completely in love with seaside towns!
I love the smell of candy floss, toffee apples, ice cream, fish n' chips and the salty sea air.
It just envoke so many childhood memories for me.
And my closest seaside town is South Shields.
South Shields is NOT a big city.
But yes, there's lots of things to do including a thriving nightlife, funfair that hasn't changed in 25+ years
(my American friend Jessica couldn't stop laughing when she visited, as it's called '
The Pleasure Park'
which does sound a bit rude!)
, marine park and more.
In recent years, it's even produced an X Factor winner in the form of
Joe McElderry
(who lives across the road from my friend Claire)
and YouTube's biggest success story,
Lauren Luke
.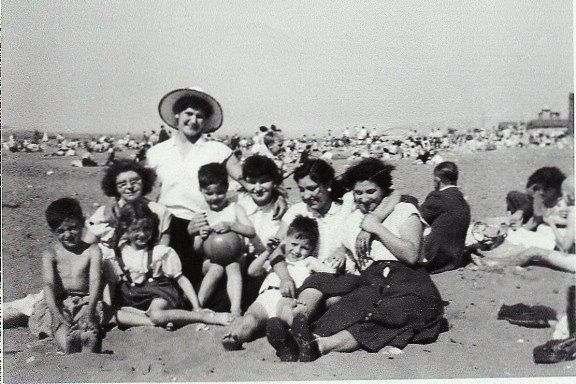 My Grandma (second left) with her sisters, neices and nephews at South Shields beach sometime in the late 1940s.
I'm going to do a proper post soon about the Italian side of my family, as they're a fascinating bunch and a BIG inspiration for me.

It's been a very stressful week for me at university - with my dissertation playback and feedback, essays, evaluations and a TV show to be finished for yesterday.
So yes, I am officially finished university! HOORAH!
I am also completely burned out.
It was even worse that this week has given us some gorgeous weather.
The UK doesn't get a lot of hot days even in summertime, and I love how happier it seems to make people.
I needed a day off, so I got in touch with my old friend Claire and we went to the coast for some much needed time away from word counts and the Harvard Referencing System.
It was wonderful - we had a fair few pints of ice cold beer, sat in the sunshine, ate some lovely pub food
(peppered steak and chips from
The Crabshack
)
and watched the surfer boys.
I've also had a few of you ask me what my staples are for holiday clothing in general - and the seaside always inspires me!
So ask and you shall recieve: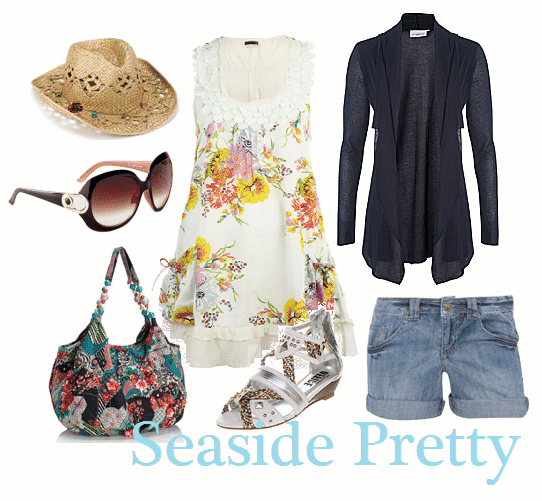 SMOCK: River Island, £29.99.
SHORTS: Dorothy Perkins, £22.
CARDIGAN: New Look, £20.
BAG: Accessorize, £40.
HAT: Accessorize, £20.
SUNGLASSES: River Island, £12.99.
SANDALS: Office, £45.

Also for your holidays you'll need a gorgeous swimsuit - but like everything, you have to accessorize! Ann Summers sent me these beautiful cover-ups AGES ago, but I was waiting until the weather warmed up to talk about them: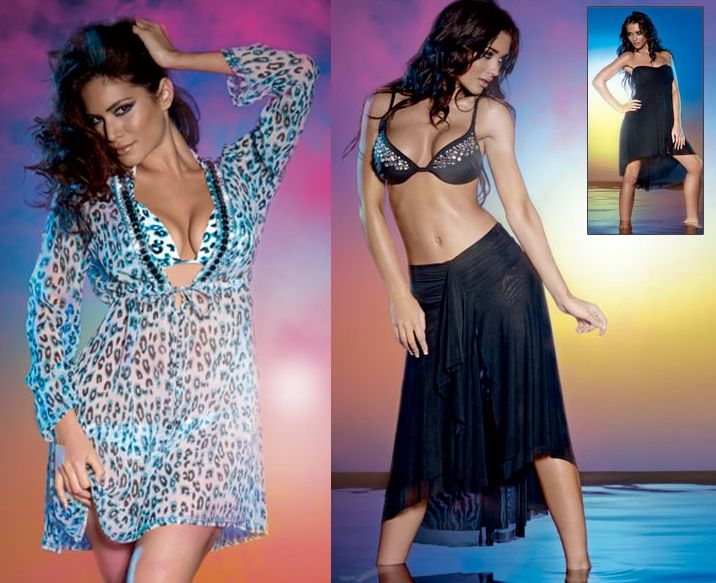 Both are £25 and can be bought instore, or online.
Apologies for the stock photos - I couldn't photograph them properly, and I'm not quite brave enough to pose in my swimsuit myself.
But they are completely fabulous - I didn't even know Ann Summers did beachware, but they have a wonderful collection, from bikinis to one-peices and everything in between.
The collection goes up to a size 18 - and they're very generous sizing. I got a 'Large' kaftan (left) and it's very roomy - great for the beach!
They've also been sweet enough to invite me to their press event in London this Wednesday.
They're showcasing their Autumn/Winter collections, and also giving makeovers, manicures, blow drys and eyelash extention.
So I'm really looking forward to it - and hopefully one of my favourite bloggers
Lillian Low
is coming as my plus one!
Amazingly,
my friend Michael
is also going to be in London on the same day so we're hopefully going for a delicious meal on the evening.
I know this is already a huge entry - but I HAVE to tell you about the gorgeous card shop
Spotted Bikini
.
I found these randomly, and completely fell in love with the nostalgic and charming prints!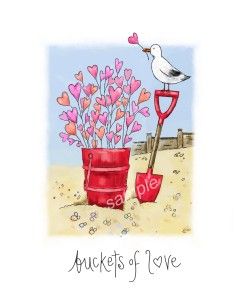 TOO CUTE! All cards are £2.20, and prints are slightly more.
Get in touch with the girls at SpottedBikini.com!

Right if you made it to the end of this BUMPER ISSUE (Remember when you were a kid and all the magazines would have a 'SUMMER BUMPER SPECIAL'? - This is kind of like that) you really do deserve a medal.

This week is going to be super-fun - not only with London, but at the end of the week mine and Daniel's favourite bar 'The Bank', is hosting a musicals night.
All the drag queens are going to be singing classics from the shows, and it's going to be BRILLIANT!

My little sister also finished school today! It was her last day in mandatory education - so congratulations to her, and all the Year 11s around the country.
She's celebrating by going to the beach, then she's off to a gig. Sounds ace!

How about you guys - what are your plans for the summer?

Muchos love,
MessyCarla.