Hey everyone,
I know the trend's been making a comeback for about a year now, but I finally broke down yesterday and embraced my love for double denim:
DRESS:
Topshop, £10.
JEGGINGS:
New Look, £18.
SHIRT:
New Look, £18.
BELT:
New Look, £2.
NECKLACE:
Lady Luck Rules OK, £3.
WATCH:
D&G, £Birthday present.
BAG:
River Island, £20.
SHOES:
Primark, £5.
POINT OF FASHION:
Denim and pink.
So many wonderful things in the world come in doubles - double discounts, double cream, double entendres (especially when me and
Daniel
are around!)...
I know, I know. Double denim is like
Marmite
- you either love it or hate it!
I think it's because so many of us have traumatic memories from childhood, am I right?
Example: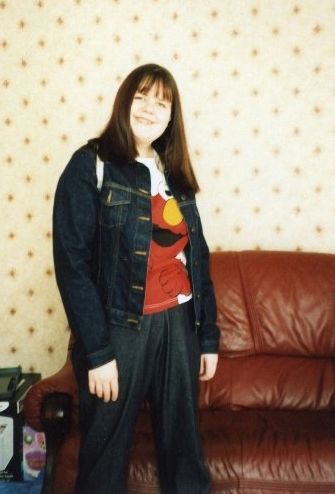 AAAARGHHHH!



Granted I was only about 12, when things like fashion shouldn't really matter.
But COME ON, now!
There really is nothing flattering about this is there?
FIRST RULE OF DOUBLE DENIM: Wear different shades of denim!

This picture is proof.
I practically look like I'm in a denim body suit - if it wasn't for those awful AWFUL trousers, which look like the lovechild of jeggings and harem pants.
But I think with the right outfit, it can look pretty cute at the moment - I don't think it's a trend that's going to last very long, though. So stock up on cheap and cheerful peices for the summer!

So how about you guys?

Do you dare to double denim this summer? Reckon it can look chic in it's own way?
or
Do you think it's had it's time, and the entire nation is looking like a Dexy's Midnight Runners tribute act?


Let me know what you think?


Muchos love,
MessyCarla.


PS: Coming up soon are reviews from Lush, Simply Be, Lushae Jewelry and a haul post from the shopping spree I went on yesterday!