Hey everyone,
First Outfit Post in FOREVERRRRR: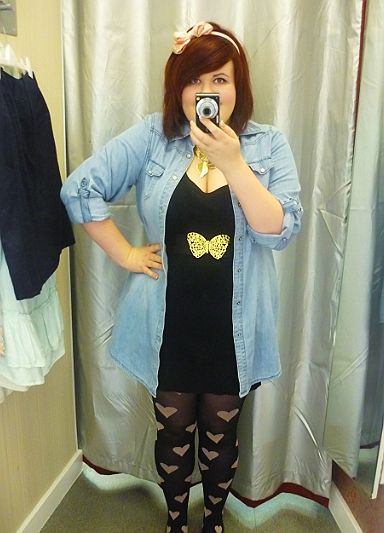 DRESS:
New Look (Exclusives range), £35.
SHIRT:
New Look, £18.
BELT:
New Look, £2.
HAIRBAND:
New Look, £Prize.
NECKLACE:
Topshop, £8.
TIGHTS:
ASOS, £3.
SHOES:
WHERE ARE YOUR SHOES, CARLA?!(They were my boots from Fenwicks)
Apologies for the changing room pic, and the chopping-my-feet-off
like I used to do in the good old days of Ye Olde MessyCarla posts
.
I went with my mam and sister to pick out prom accessories. Not for me unfortunately.
Me and Nadia have completely different styles - so instead of being a hindrance I went window shopping.
First stop was New Look: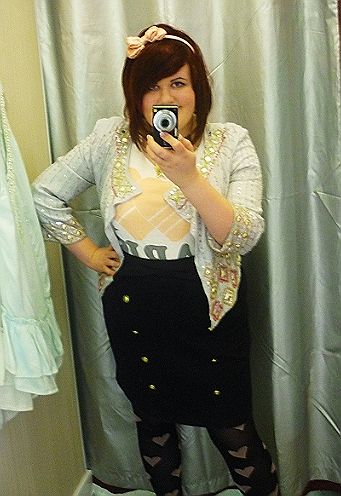 I LOOVES this outfit (not with those tights of course!). I ended up buying the top and skirt.
The skirt is so much cuter in real life - it looks black here, wheras it's really a rich navy. And you can hardly see the massive bow!
Because New Look currently has 20% off for all students, and my skirt was a little pricey - the top ended up coming to just £2 (Originally £8). Brill!
I wanted the shrug/jacket thingy too, but it was £40. Rightly so though, as it's totally gorgeous and has so much detail to it.
Mam and Nadia were still arguing over something-or-other, so I went to River Island: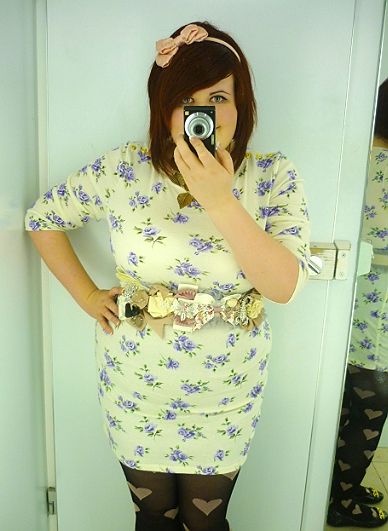 I've been wanting to check out this dress since seeing Kelly Osbourne sporting a similar one at Coachella festival: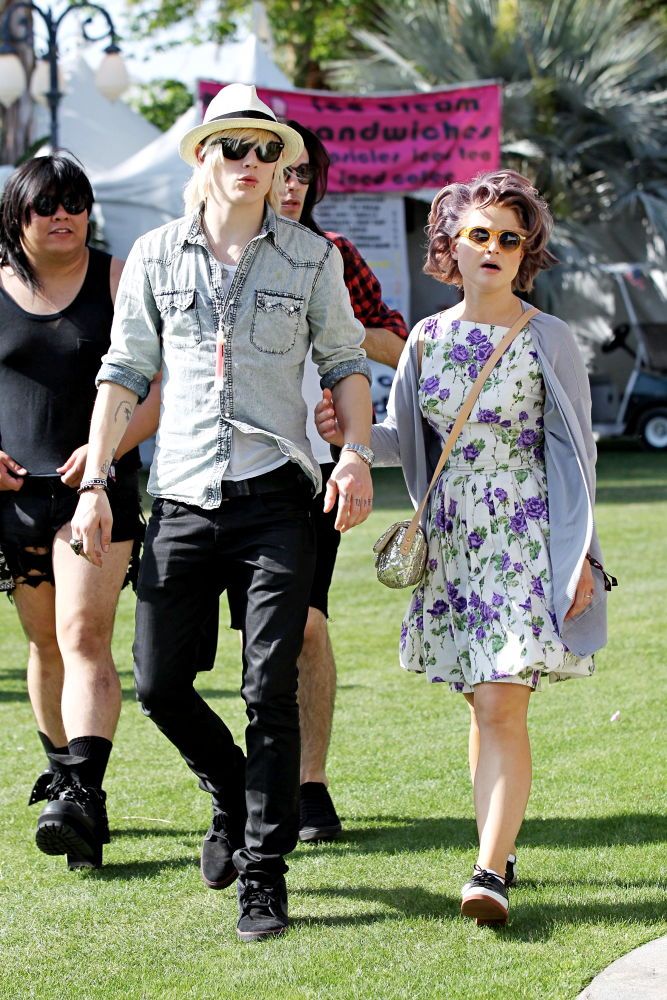 SO cute - and I love her lilac cardigan and matching hair!

However I think I look a little bit like a granny in her nightie in it.
Our next-door neighbour used to make us these nighties as a kid and it's got exactly the same texture of the material!

Close-up of the belt is neccessary however: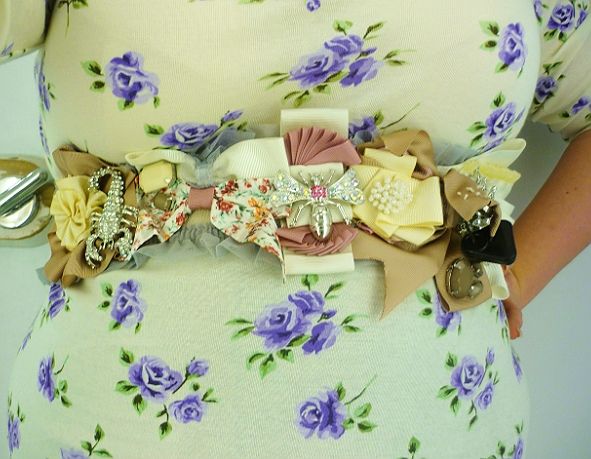 It's just so detailed - but unfortunately at the moment, I can't afford £30+ for a belt!
There's also a similar black one that I've been lusting after for months now!


So that's that.



Oh, and if you're interested - my sister ended up picking out a £50 clutch bag.
WHAAA-?!

It was quite a snooty shop, and I think I offended the owner when I tried on a sparkly cocktail ring I lied and told her I love diamanté when she came nosing over.
And she replied rather stiffly "Those are Swarovski Crystals!"
Oops.


I'm going to pretty much disappear for a few days - however it's my 21st birthday on Wednesday, so I shall have a haul post thereafter.


Muchos love,
MessyCarla.