Hey everyone,
It's just gone Easter - the wonderful time of the year when we're eating plenty of chocolate and sweets and calling it a holiday. And here in the UK we're having a lovely sunny weekend - which puts me in the mood for lollipops, ice cream and cupcakes.
Good thing the high street is having the same idea. I'm totally LOVING all the yummy sweetie items out at the minute: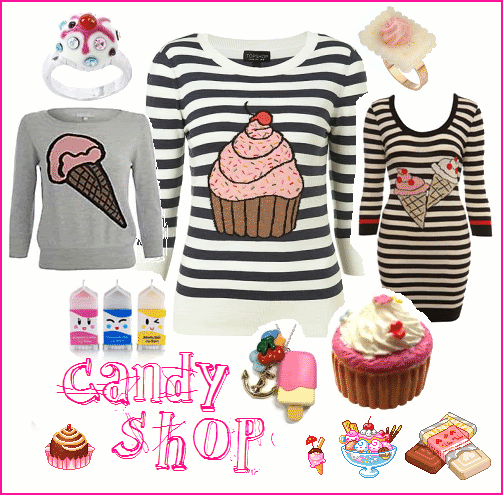 CUPCAKE JUMPER:
Topshop, £40.
ICE CREAM JUMPER:
Red Herring, £26.
ICE CREAM JUMPER-DRESS:
Miss Selfridge, £12
(now in sale!)
.
CUPCAKE RING:
ASOS, £6.
ICED GEM BISCUIT RING:
Miss Selfridge, £6.
CUPCAKE EARRINGS:
Love Hearts And Crosses, £6.
ICE LOLLY NECKLACE:
Heidi Seeker, £6.
MILK CARTON LIP BALMS:
Accessorize, £6.
I've also GOT to talk about my friend Maxine's jewerelly company
Little Miss Delicious
. I've mentioned them here a few times before, but she's recently come out with a whole new set of designs (including plushes) and has been selling her items not only on Etsy, but in various faires around the country.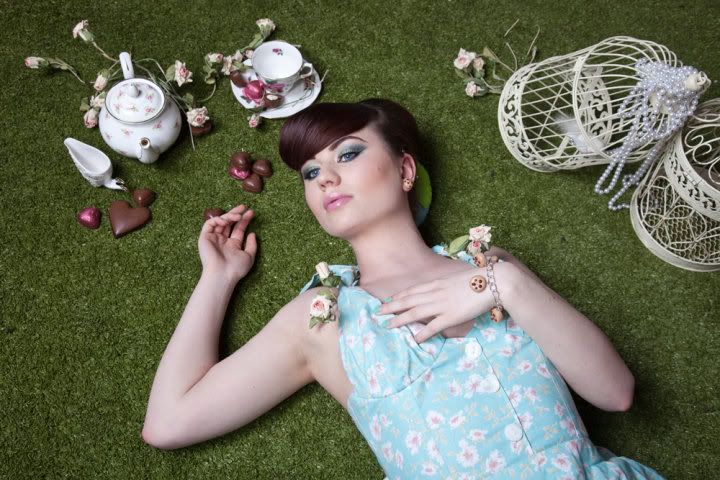 (I'm a bit in love with the new tea-party themed promotional pictures!)
And because Maxine is all things lovely, she sent me a few items to show to you guys, and they're simply adorable. (And I must mention affordable - a lot of polymer clay lines on Etsy are usually so over-priced to me)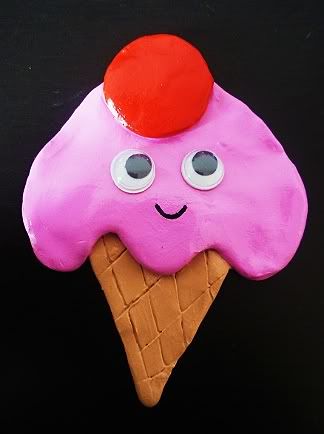 Giant ice cream necklace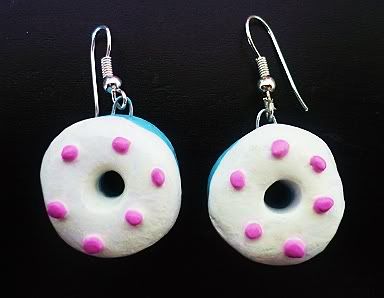 Sweeeeet donut earrings.
All this talk has unfortunately made me get
The Candy Shop by 50 Cent
in my head all day. It's a vile song that has no place in this blog (especially as it is NOT about sweets). So instead I'll post something more family friendly. God I love this film:
(Watch at 1:57-58 when he accidentally catches a little girl under the chin with the counter - OUCH!)

I'd also like to dedicate this entry to one of my darling best friends, Hattie (real name Rachel - but I've been calling her that ever since we met in college, and she used to wear a lot of hats). She has the biggest sweet tooth and is just off the chart adorable.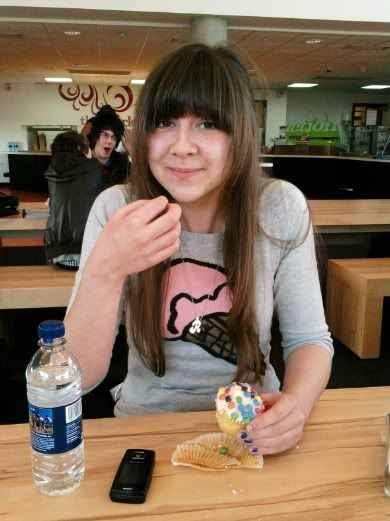 Eating cupcakes at uni in the Red Herring jumper showcased above.
(The guy in the background looks happy. Sugar rush?)
Right, I'd love to enjoy this sunshine, but I have editing to do.
Thank goodness I have delicious rasberry flavoured pop to keep me going.

Muchos love,
MessyCarla.