Hi everyone, just a little Valentine's post for you all.
I'm not a big fan of the huge commercial aspect of Valentine's - especially for guys, I think they can be pressured into buying us girls extravagant gifts otherwise we won't think they love us! Not necessary guys.
(Although the boy may disagree - I've been hinting a lot at things this week...oh, well!)
I'd be happy with something that took care into what I'd really love, than a hundreds-of-pounds necklace.
(Again, the boy will say I'm lying if he reads this...)

But I love anything with hearts anyway
(I even have a pink vine with hearts tattooed on my foot!)
so for me it's an excuse for the shops to be overloaded with cuteness. And chocolate. LOTS of chocolate.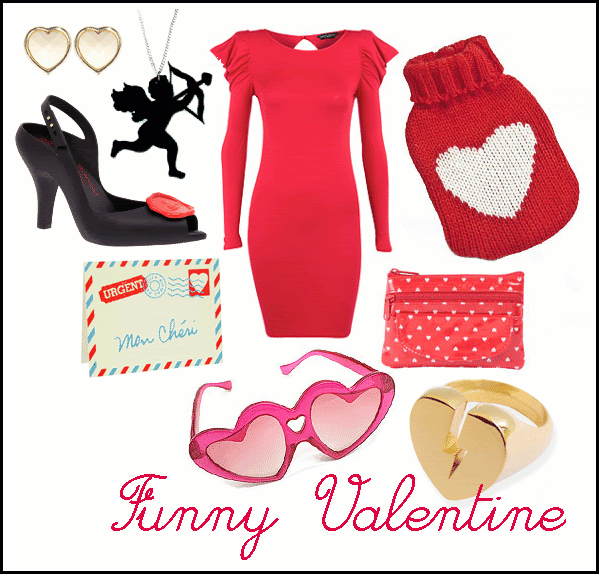 DRESS:
Dorothy Perkins, £22.
PURSE:
Evans, £3.
EARRINGS:
River Island, £4.99.
HOT WATER BOTTLE:
Heidi Seeker, £5.
NECKLACE:
Junkie Lovers, £12.
SHOES:
Vivienne Westwood for Melissa, £70.
SHADES:
Heidi Seeker, £8.
RING:
Lazy Oaf, £16.
CARD:
Tatty Devine, £2.50.
Hope you're all doing wonderful! Let me know how you are in a comment,
email
or at
Formspring.Me
!
Some of you have been pimpin' the blog around
Twitter
and Facebook, for which I'm very grateful, thank you so so much!
Muchos love,
MessyCarla.