Hi everyone!
Remember that I linked you guys to the
Simply Be
website a few entries back?
Well some lovely girls from my favourite catalogue noticed, and offered me some free clothes to try! How nice?! I even got to pick what I wanted from their gorgeous range...
So here's what I chose: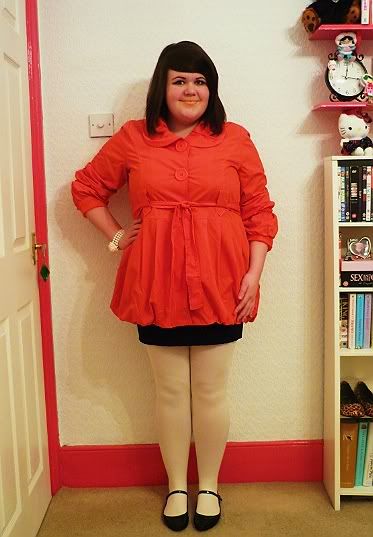 Lightweight jacket in Coral (also available in black and grey) - £35.
I love the modgirl/scooter girl look at the minute - I love dressing like a 1960s dolly! It has lovely big buttons, a nice big collar and is very mackintosh-y material, which will be amazing for my summer holiday in New York
(OMG! I actually can't wait!)
where it can get very sticky during July.
(Not something we experience a lot in the UK, unfortunately. Bloody rain.)
I'm loving their spring/summer collection they're previewing. So I picked out something, again, for my holiday:
Print shell top - £21
Sqaure Pocket Buckle Bag - £35
Lately I've been feeling a bit self conscious of my arms (hello, bingo wings?) but I don't mind showing them off in this gorgeous top. It's lovely and floating, and has an elasticated waist, which I think I'll need after a few days in NYC! (Our hotel is three doors down from a Wendy's - my favourite fast food EVER!) And it's floral too, which is still bang on trend.

I love my big bags, and thought I'd get something a bit more low-key than my pink River Island bag I use everyday. It's MASSIVE too, I'm going to be able to fit a lot of books and recording equipment in there for uni - and the sturdy handles will keep it from bursting open!
Going back to the top, you can't see in the picture of me, but it has two adorable bows on the shoulders. See if you can spot them amongst the flora! ;)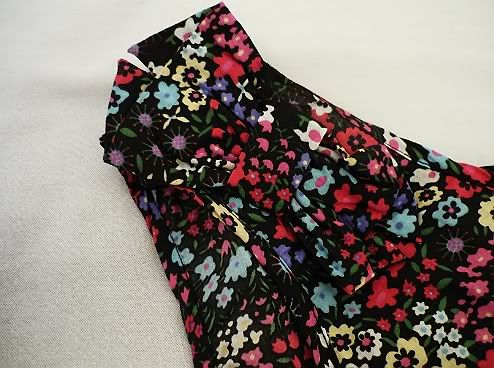 Can you see it?
Also FYI, when I was getting my second outfit together, I realised I didn't have a suitable lipstick that would go with the warm tone. So in classic Carla-style, I improvised and made my own!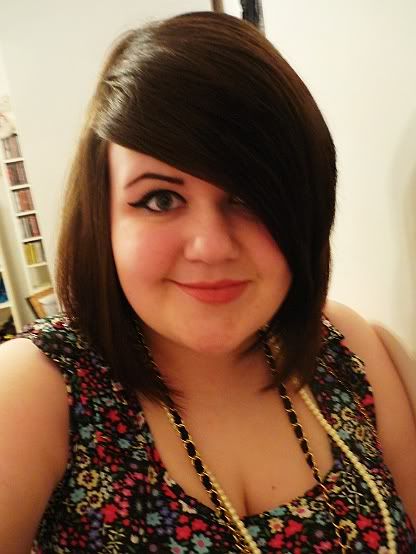 (God, I sound like Peter's Kay's mum in that skit about ice lollies don't I?
"We'll make our own!")
Hehe, anyway to get this sweet light plum colour, I used a mix of Lime Crime's Cosmopop, a bright pink Barry M lipgloss, and some pink eyeshadow! Genius - I'm going to have to experiment with making my own concoctions, which may either save me a lot of money or it'll end up like George's Marvellous Medicine. We'll see.
Anyhoo, thanks so much to Simply Be. Check out
their full collection
. They've got some gorgeous stuff this season!
Muchos love,
MessyCarla.