Hi everyone. I hope you all had a wonderful Valentines with your sweetheart, friends or even by yourself in front of the telly with some Ben & Jerry's!
This is a bit picture-heavy, so KUDOS if you make it to the end...
We were planning on going to a vintage fair, and usually I dress up a bit. But I was coming down with a cold, and just wanted something comfortable and cute. It's actually amazing how cheap this outfit was - my necklace was the most expensive thing about it!
Sorry about the Myspace-y angle. I was in a hurry and didn't have time to set my tripod up.

TOP: Dorothy Perkins, £5 (sale).
SKIRT: Vintage, £3.50.
NECKLACE: New Look, £8.
HAIRBAND: Primark, £3.
TIGHTS: Primark, £1.50.
SHOES: Primark, £5.

Before we went shopping, we stopped at one of our favourite coffee shops to exhange presents. We'd agreed on NO mushy stuff (as I apparently have a heart of cinder, muhaha). I got him: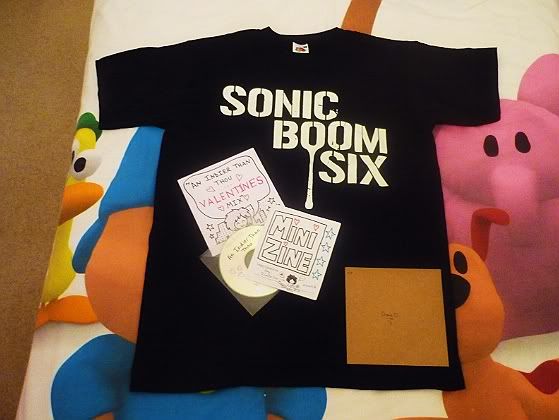 (Excuse the Pocoyo bedsheets - I have the mind of a six-year-old...)

A
Sonic Boom Six
t-shirt (they supported Reel Big Fish and he couldn't make the gig) and a mix cd with accompanying mini-zine. I also made him a massive batch of cookies, that aren't pictured here as they were in a tupperwear box to stay fresh!
They were bloody GOOD, though, if I do say so myself.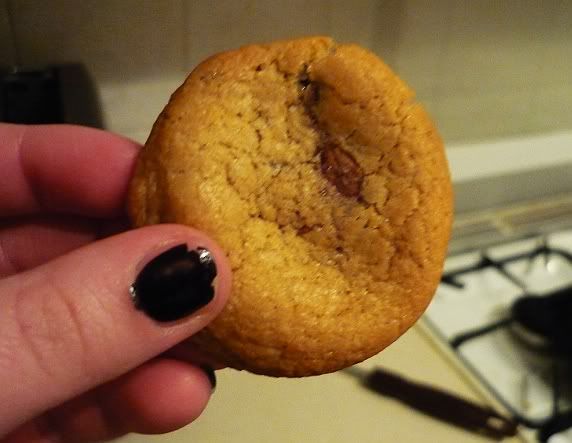 I made a batch of 45. The boy only recieved 30-odd of them. (I have NO willpower!)
He got me some BRILLIANT gifts too: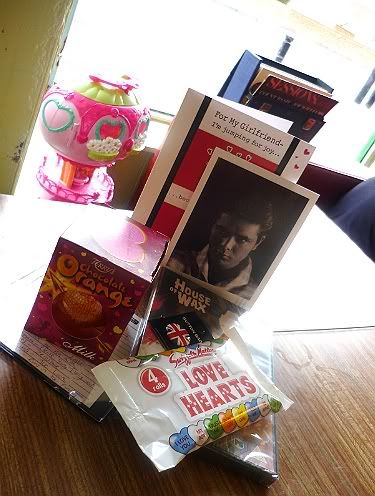 My card had a postcard of Cliff Richard inside from the 60s Photography exhibition we went to on one of our dates, the original House Of Wax (Vincent Price!!!) on DVD, a Chocolate Orange, a big pack of Love Hearts, a mix cd (great minds think alike?) and a badge for my collection.
I love gifts that are so thoughtful. *HEARTS*
I also bought myself a present from the fair: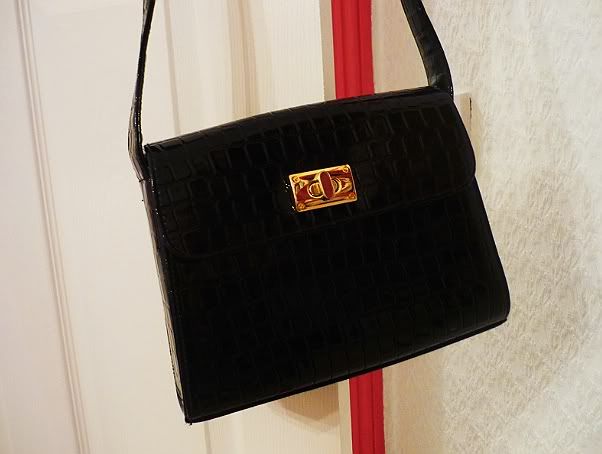 Isn't it cute? It's so shiny and new looking, but actually from the 80s! I got it for £13.
There were a few dresses I liked - but there were no mirrors so I couldn't even hold anything up to myself for sizing. Oh, well! I need to cut down on my dresses addiction anyway. I already got a new vintage one this week.


My cold has evolved, but I'm pumping myself with orange juice, paracetamol, vitamins and tea.
Oh, and I've also bought myself some more presents. WHAT?! Valentines is the time for love, so I have to show myself lots of love, right? Right.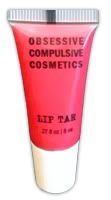 Beauty bloggers/vloggers are going crazy for Obsessive Compulsive Cosmetic's lip tars! They're the most innovating lip product I've seen for ages, as the idea is that you can get a few and mix your own colours together if you want. They go on apparently with the consistancy of paint, and sit like a gloss. I got Hush (a pale nude) and Pageant (a bubblegum pink). I actually can't wait for them to arrive!
You can buy them here. (Only available online to the UK at the minute - they need to come to stores NOW!)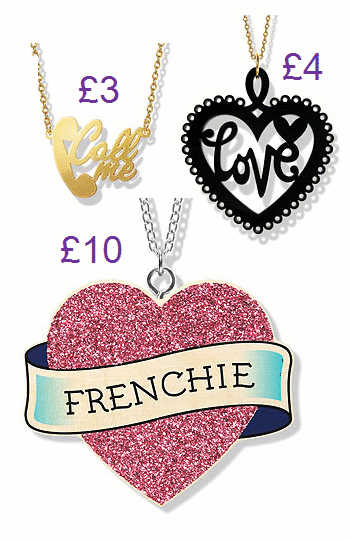 Also, Lady Luck Rules OK are having a big clear-out sale as they're having a big change-around (including halting production of their personalised jewellery - boo!) so I got these beauties.
Be sure to grab yourself a bargain, and also check out their Ebay page as they're selling lots of craft items for cheap.

Whew, that's me broke. Until pay day on the 22nd...woo hoo!
Can you believe I'd forgotten to put in some timesheets from before Christmas?! How dozy!

Right, I'm off for a bath, eating some of my Chocolate Orange and an early night. I NEED to go out dancing with Daniel tomorrow night... (Oh my, your Vlog is so cute - please keep doing them!)

Muchos love,
MessyCarla.
PS: I'm currently completely in love with the band Go Betty Go! PLEASE, check them out if you love punky-pop bands with girls.
I think this is my current favourite song: