Hi all - last Saturday was my friend Sarah's 21st birthday. And I promised you all an outfit post: well, I've gone one better and got a bumper issue as there were some pretty striking clothes!
Sarah-May, dearest, I'd expect nothing else!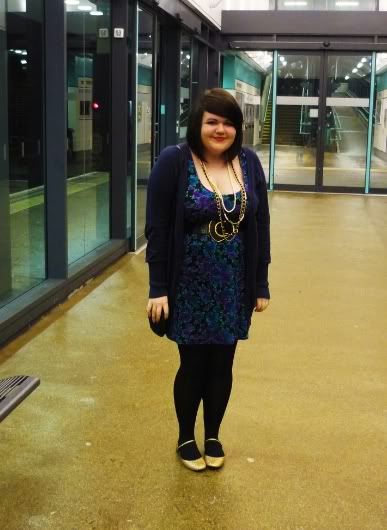 DRESS: Dorothy Perkins.
CARDIGAN: New Look.
BAG: New Look.
NECKLACE: New Look.
BELT: Matalan.
TIGHTS: Dorothy Perkins.
SHOES: Dorothy Perkins.
POINT OF FASHION: Blue, purple and gold. (RICH colours!)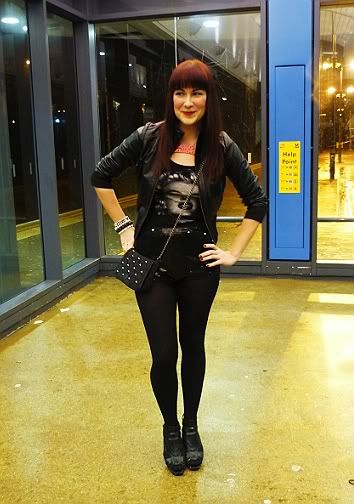 My best-friend Sam look feiiiiiirrrce! Even the drag queens said so when she went and requested Katy Perry's Waking Up In Vegas for us!
TOP: H&M.
SHORTS: Topshop.
JACKET: Primark.
BAG: Miss Selfridge.
NECKLACE: Topshop.
SHOES: Matalan.
POINT OF FASHION: Black, red and glitter.

And of COURSE, the birthday girl herself...
(Also spot one of my favourite drag queens
Vicky Paris
working the decks!)
In other news, I totally forgot I have a Formspring.ME account. Ask me anonymous questions about anything you want:
http://www.formspring.me/messycarla
! Don't be shy, darlings! <333
Muchos love,
MessyCarla.
EDIT: Sorry about the boring layout at the moment - I'm looking around for a more personal blog layout, so this one has to stay for the time being! Boo!