TWO Outfit Posts in a week?! I'm on a roll, I tell thee!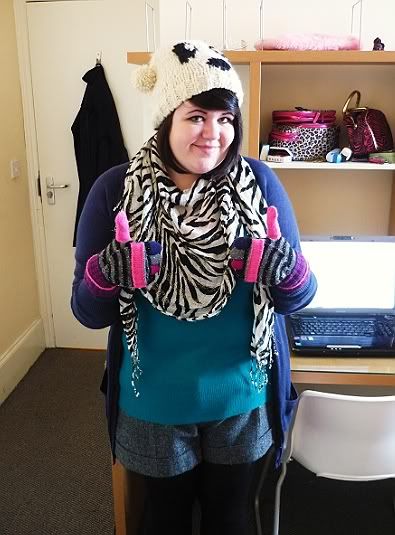 JUMPER: Peacocks, £12.
SHORTS: Dorothy Perkins, £18.
CARDIGAN: New Look, £12.
SCARF: Primark, £3.
HAT: River Island, £12.99.
GLOVES: Accessorize (a few years ago) £15.
TIGHTS: Primark, £1.50
SHOES (That you can't see): Ebay, £10.
POINT OF FASHION: Colourful & going shopping in the wind!
Speaking of Panda/Polar Bear hat, my friend Neale gave me a heads up that a certain girl-kissing singer has been spotted in the very same one!!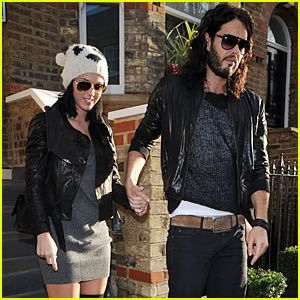 Yes! It's Katy Perry! She was recently spied wearing a necklace from Heidi Seeker too, which is a bit mint (especially cause they're based in Gateshead...bet you never knew Heidi Seeker was a Geordie, right?) And you heard about Panda/Polar Bear hat here first, remember?
Muchos Love,
MessyCarla