Thank you everyone for entering.
Hey everyone,
If you follow me on Instagram
, you may have already seen
this bracelet
I was sent by the very lovely Lyn from
Angel's Delights Company
.
The bracelet consists of what look like pastel-coloured bubblegums with five bespoke
charms
attached, which are easily removable should you wish to add more to your collection!
The line is completely my cup of tea - as you all know I have a weakness for anything kitschy, especially candy and confectionary themed pieces.
They're perfect for adults, and young-un's alike as the catch is very adjustable.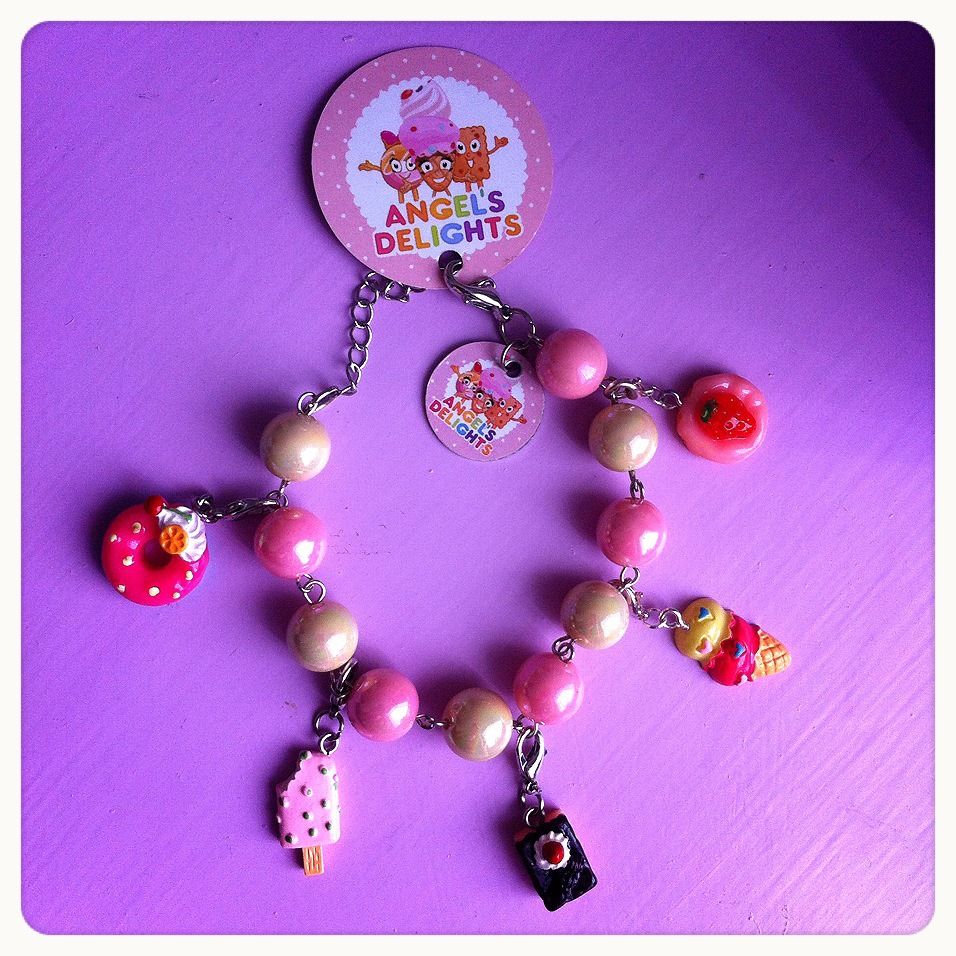 And best of all, she's also giving one more away to a lucky winner!
As usual, just fill your details down below.
The giveaway will run for two weeks, and ends 26/06/2013.
UK ONLY
- sorry!


I'm absolutely loving candy colours at the moment such as pale pink, lilac and mint.
I'm partially blaming the new pastel colour scheme (an update room tour coming very shortly, I promise!) of my bedroom: pink walls with white and lilac furnishings.
Finally here are some of my favourites at the moment to pair with your new favourite accessories: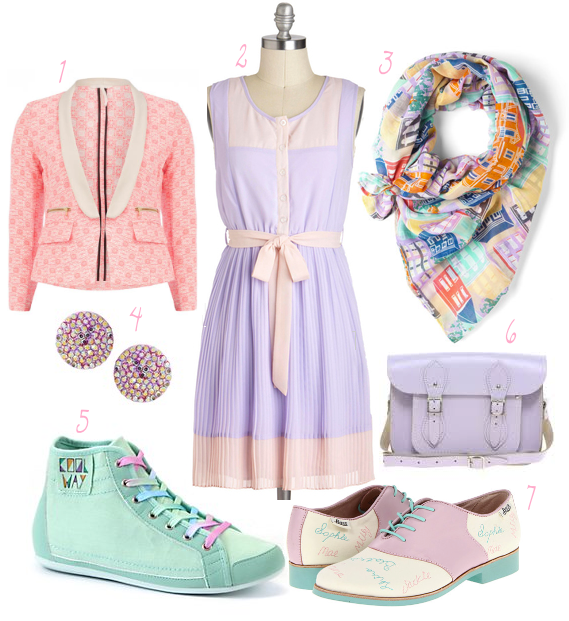 Best of luck in the giveaway, everyone!
Muchos love,
MessyCarla.