Hey everyone,
The sun is shining and the grass is green,
under the three feet of snow I mean.
(If you got this reference, you are a BOSS. Factoid.)
The weather here has been an absolute pleasure this week - sunny but not stifling hot, and with the slightest breeze.
I think it's also getting to that acceptable time to start breaking out my summer brights: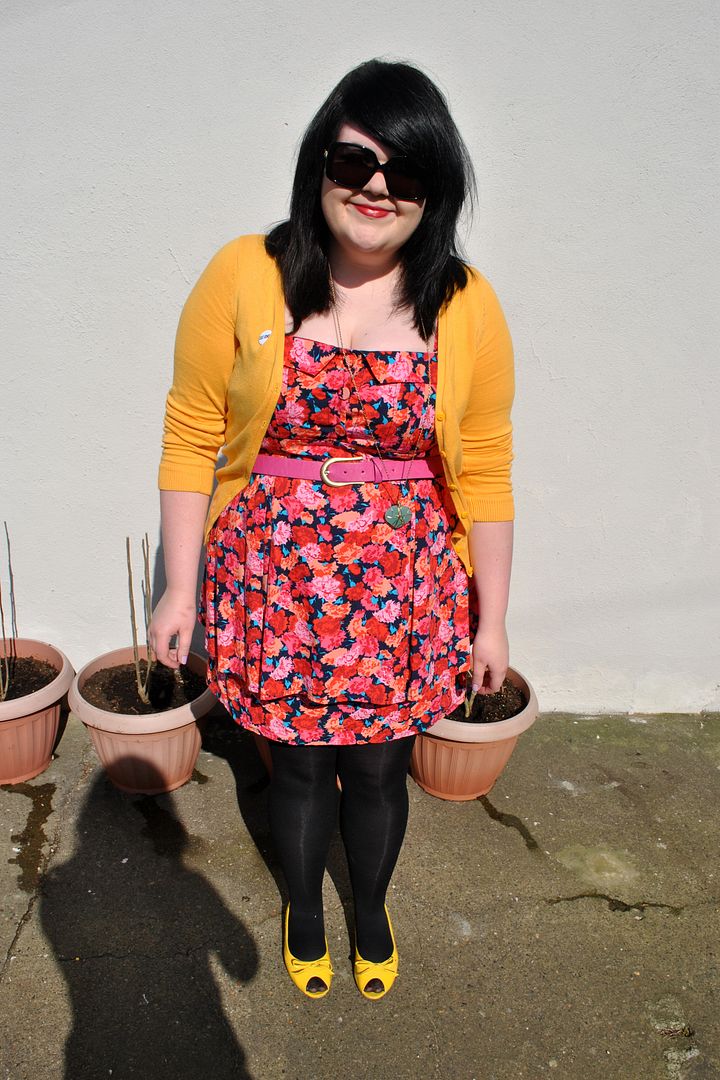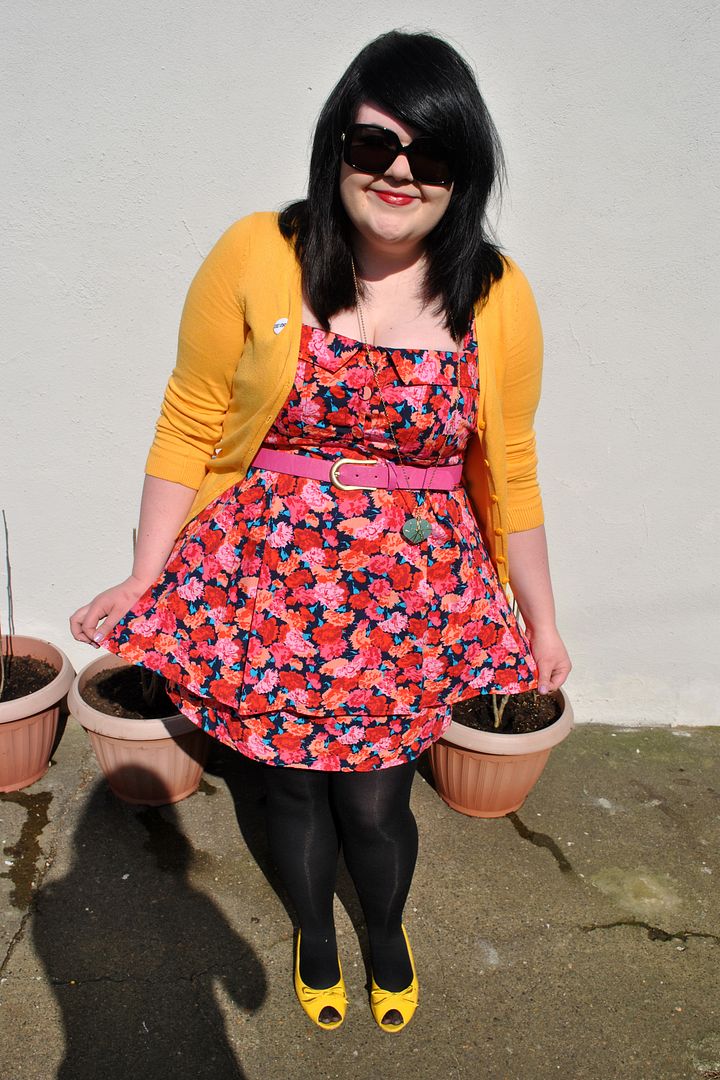 DRESS: New Look (around 2009 I think)
CARDIGAN: H&M
BELT: Dorothy Perkins.
SUNGLASSES: Marc Jacobs.
NECKLACE: River Island.
SHOES: From a cheap outlet shop when I was around 15.
POINT OF FASHION: Floral brights...is it summer yet?
This is one of my favourite dresses, and it's really a shame I don't wear it often enough! I absolutely love the two different layers of the skirt, it looks so structured and cute - not to mention a lot more expensive than what it was! (Around £25)
Also a quick FOTD - apologies I'm half wearing my shades, the sun was just too bright without them!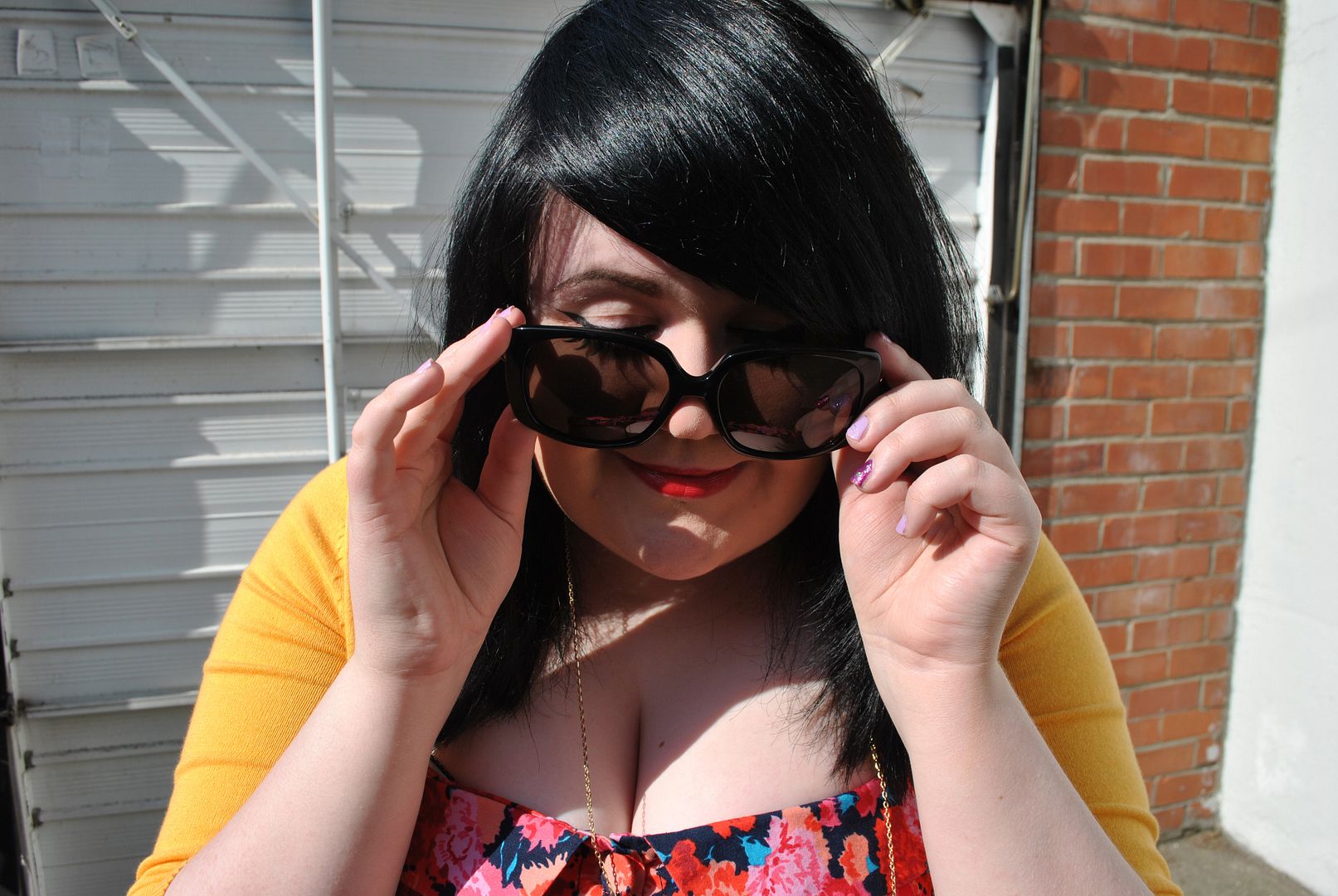 FOUNDATION: Colorstay in 150 Buff by Revlon
EYELINER: No1 by Barry M
EYEBROWS: Ash Brown by Wet N' Wild
MASCARA: False Lash Effect by Maybelline
FALSE EYELASHES: Ebay
POWDER: 135 by Illamasqua
LIPSTICK: Fire by Chanel
I'm on a real false lash kick at the minute, and have worn them most days this week.
I've only ever bought my falsest from eBay as I was still practicing and didn't want to pay around £6 a pair for me just to mess up (as I have done in the past!)
The bands are very thick, but wrapping them gently around my finger makes them a lot more workable. Note that they took over a month to arrive to the UK from Hong Kong, but for 99p for 10 pairs you can't really grumble!
I believe the ones above are 057 - but I also purchased F-6, Y-7, 018 and 106 if you're interested.
Finally, I'll leave you with some lovely summery tunes - I always think that music sounds better in the sunshine!
What are your favourite songs for dancing around the garden on a sunny day?
Muchos love,
MessyCarla.