Hey everyone,
It's been another sunny week here in the North, and today I was in one of those moods where I just want to wear something bright and colourful.
With my matchy-matchy neon pink lipstick and belt together with my plastic accessories I feel a bit like a doll you would give a small child. Maybe with handy educational phrases?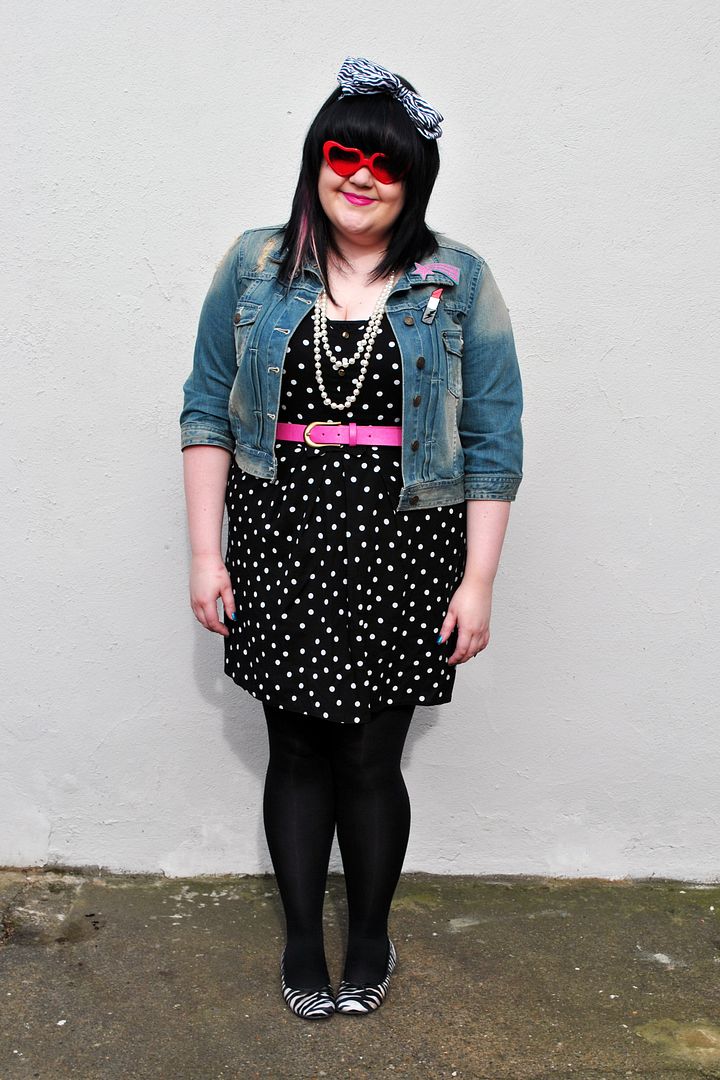 DRESS: Dorothy Perkins.
JACKET: Matalan.
BROOCHES: Heidi Seeker.
NECKLACE: Primark.
BELT: Dorothy Perkins.
BOW: ASOS.
SHOES: Barratts via Ebay.
POINT OF FASHION: Bright, colourful and plastic.
Just in case it got a bit chilly, I threw this Kitson scarf over my shoulders - and of course added a sweep of my favourite bright pink lipstick (Anime lip tar by Obsessive Compulsive Cosmetics).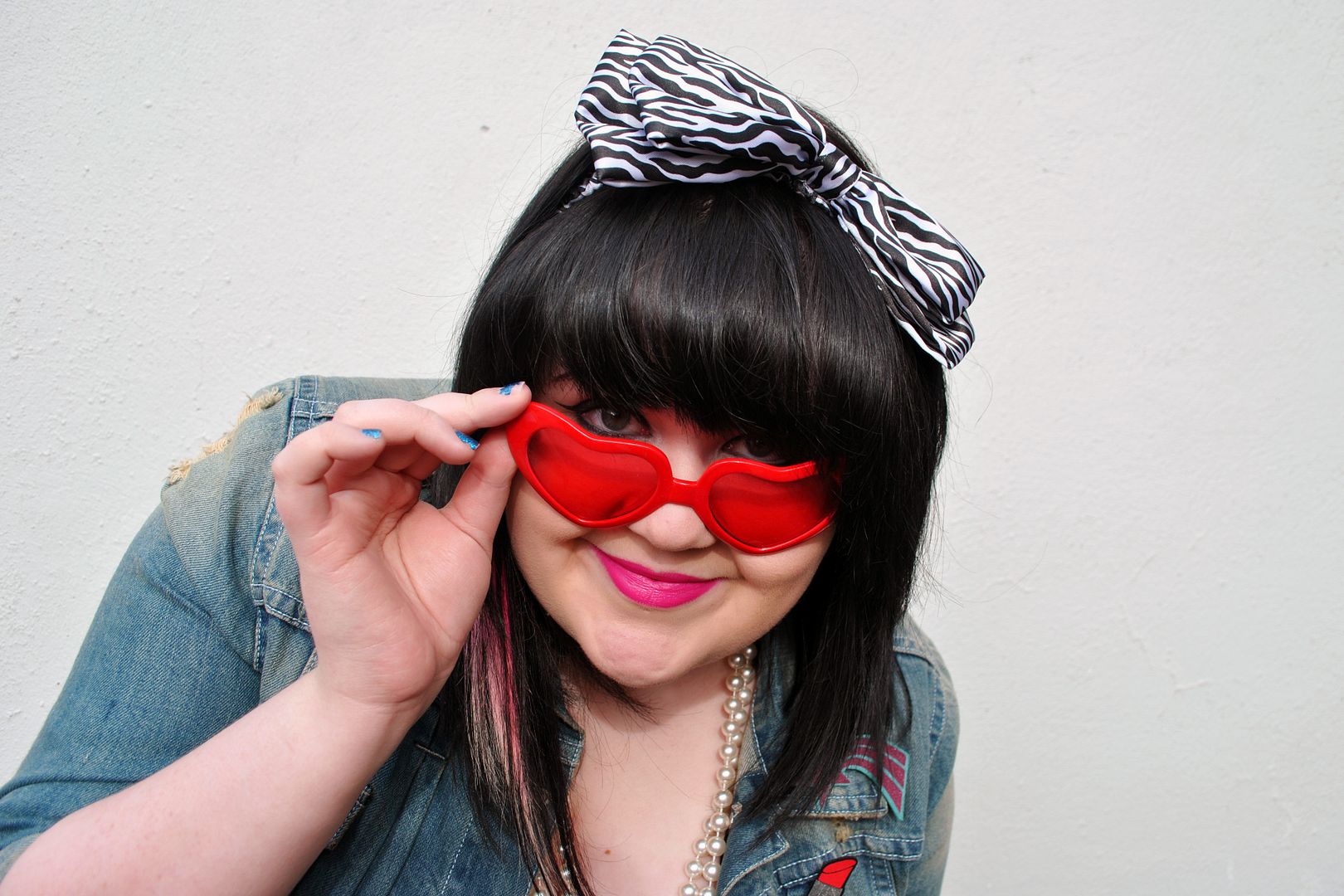 I also completely love my new heart-shaped sunnies, which were kindly sent to be to by
HalloweenCostumes.com
.
Now what was originally going to happen was I was going to create an outfit using elements of fancy dress which sounded absolutely ace, so was also sent a pair of red glittery Dorothy shoes.
Sadly, they turned out to be a size too small - but I remembered that
Claire from French For Cupcake
has tiny pixie feet, so they are already on their way to Belfast and should be featured on her blog soon!
The company are absolutely awesome, though - very creative ideas for working with bloggers, and a shout out to PR girl Aleksandra who is the perfect mix of approachable and friendly, yet professional!
In other news, I had my
cinderella extensions
taken out this week to give my hair a well-earned rest and for the foreseeable future will be using clip-ins instead.
I absolutely love these pink ombre locks - neon fuchsia at the top to candy floss pink at the tips.
I now want them in every colour!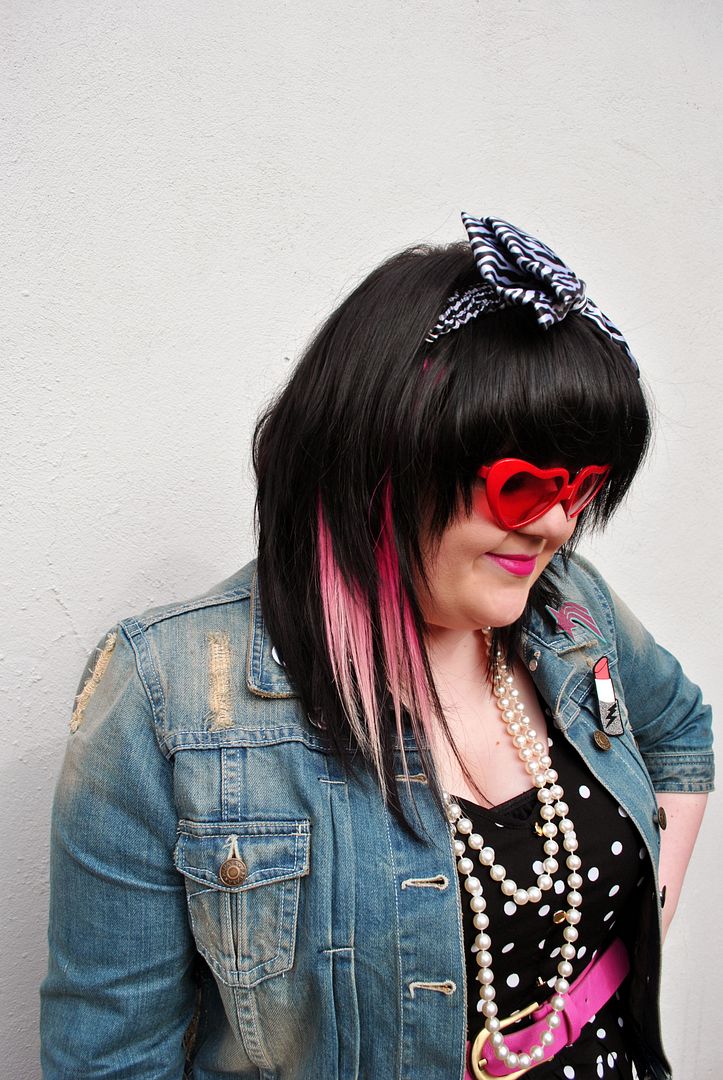 Finally, I'll definitely try to write another post before I go - but I'm back in London next week for a top secret mission on Wednesday (oooh!) and I am also sneaking in a theatre trip during my visit!
I've been wanting to see
Matilda
since hearing great things about it's preview in Stratford-Upon-Avon and just have to see it during it's West End run.
Can you tell I'm just a bit excited?