Hey everyone,

As I've mentioned a few times in my blog I love makeup, I simply don't feature it enough here. Mostly because there are amazing professional artists on teh interwebz as opposed to a fangirly hack like myself.

So when Jess of

Raffles Bazaar

offered to do a creative, theatrical makeup tutorial especially for this blog, I practically bit her hand off!

I asked if she could possibly create a winter look as we're into December now, and it's absolutely fabulous.
It reminds me of a look in a winter ballet or burlesque show - as always, I have theatre on the brain!

As well as the links below, be sure to check out her amazing ventriloquist's dummy makeup tutorial - so simple yet effective!!

Muchos love,
MessyCarla.
When Carla said she was looking for guest bloggers I jumped at the chance, and figured this would be the perfect opportunity for another makeup tutorial. I wanted to do something perfect for this time of year, so here is my Ice Queen makeup tutorial.


STEP 1 - Base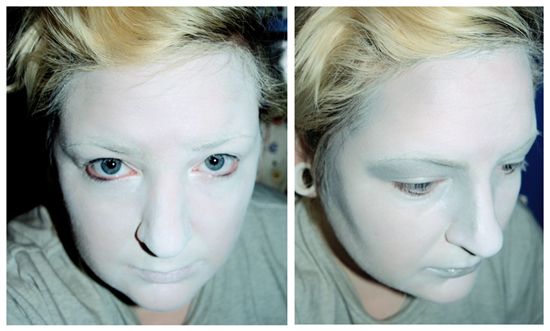 - I started by using a white full coverage all over my face and sealing it with a white pressed powder. You can use a white greasepaint or foundation, even regular face paints will be sufficient but you may need to apply more than one coat. The powder evens it all out and stops the makeup smudging.
- Then I used silver to add some depth in the eyes, down the sides of the nose and to define my cheek bones and lips. You can used any silver eye shadow, I used a Mac pigment for this.



STEP 2 - Adding colour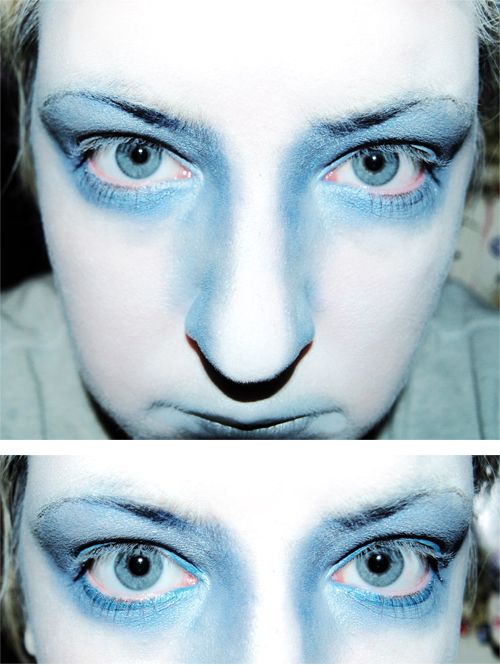 - I've used a blue pigment here to add some colour to the areas I have already shaded, and a metallic, blue eye liner under the eyes. I wanted to create a frozen, fantasy style look so blue and silver worked perfectly together.



STEP 3 - Eyes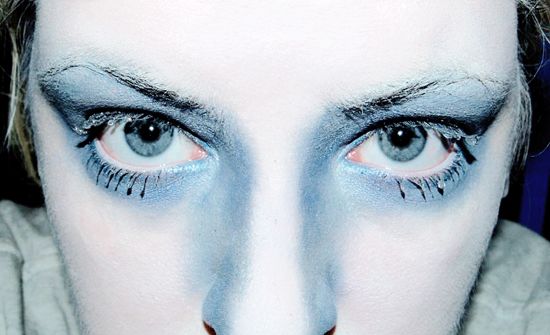 - First I used a silver mascara, with white mascara over the top on my lashes, I also used the white mascara on my eyebrows to make them more bushy and give the illusion of them being frozen.
- I used a white eyeliner and this brilliant stuff I discovered a few years back called Lash Jewels by Revlon. It comes out of the tube like a clear glue and you drip it onto your lashes where it dries. I think it works brilliantly for this kind of makeup when you want to create what looks like lumps of ice or water.



STEP 4 - Detailling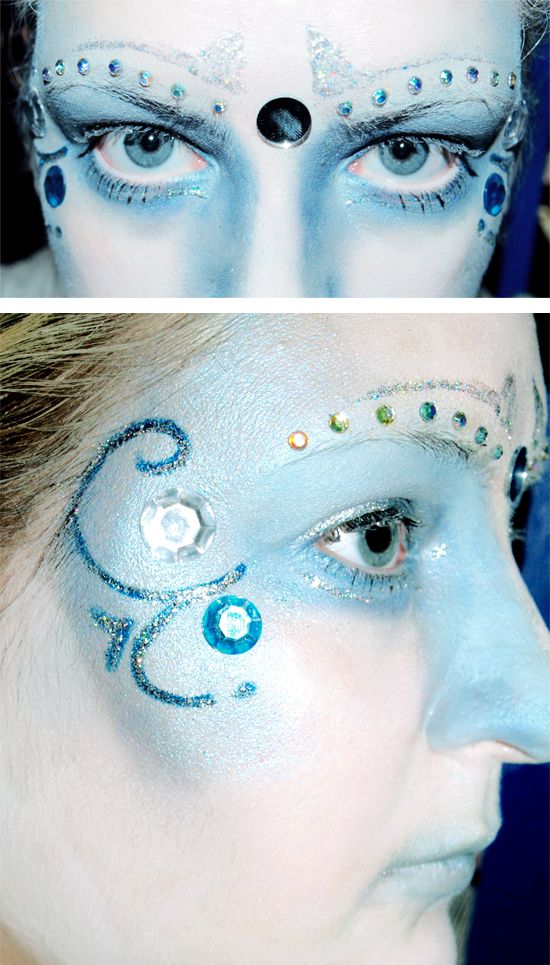 - Lastly I added lots of detail. I used mixing liquid to turn some glitter powder into a paste which I used on my cheek bones. Then I used plastic gems and mirrors in varying sizes and liquid and glitter eye liners for detail around my eyes, brows and the sides of my face.


FINISHED LOOK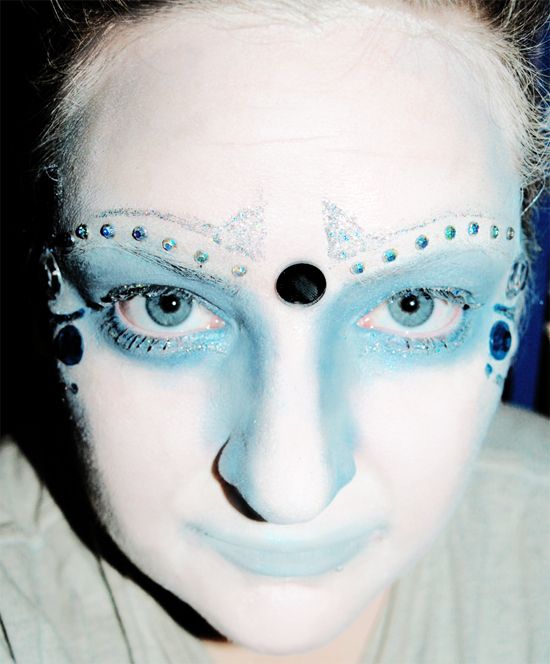 Ta da! This is the end result. Obviously with a look like this you can go to town with gems and sequins and glitter.
If this was a makeup to go with a costume for an event I would do my hair in a dramatic style, maybe plaiting sections and adding crystals. I would probably spray it white first as well.
Also, I would extend the makeup down to my neck and chest and any other exposed body part, just to give the full effect.
I hope you enjoyed my little tutorial and am in the process of planning more for my own blog Raffles Bizarre.


Links

Blog:
http://www.rafflesbizarre.blogspot.com
Twitter:
http://www.twitter.com/rafflesbizarre
Jewellery:
www.rafflesbizarre.co.uk