Hey everyone,

Carrying on from Jess's fabulous theatrical makeup post, we're not straying too far into the wonderful world of burlesque!

I know the most popular burlesque artists such as Diva Von Teese and Immodesty Blaize - plus I was a bit of a fangirl for the Jeepers Peepers girls when the club night was still on at The Cluny.
But personally although I think they're fabulous - I reckon I'm still a wee bit ignorant about the stunning pin-up girls who shake their tassells!

Thankfully we have the beautiful Georgia Honey to tell us all about the different kinds of burlesque - as well as her favourite places to shop for the beautiful peices in her shows.

Hmmm I have a lot of leopard print in my wardrobe...reckon I could pass at a cheesecake artist?
I wish.

Muchos love,
MessyCarla.

PS: Just a head's up - there's a potentially

NSFW

(not safe for work)

picture near the botton! ;)
Hello Fashion Starlets!
I'm Georgia Honey, international burlesque performer, and I am here to help you add burlesque into your style without taking off your clothes!

Just like there are different types of girls out there, there are different styles of burlesque.

I have listed my top 3 styles of burlesque and goodies to go with to help you add a bit of that shimmy, shake and striptease into your wardrobe- emphasis on the tease!

Classic Burlesque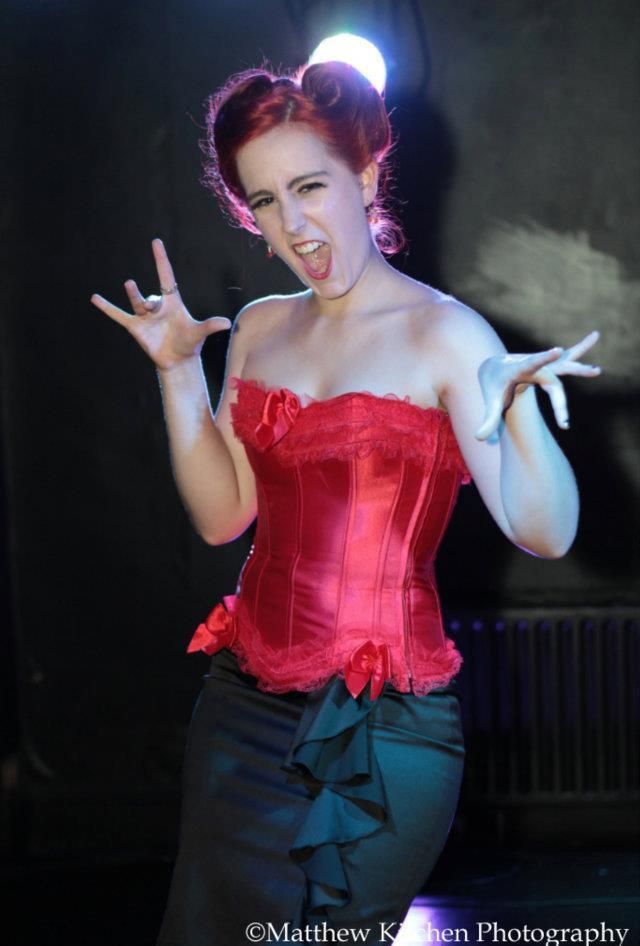 Picture credit: Matthew Kitchen
You're a seductress, you know your power and the entire audience (or the town!) is at your mercy! Think voluptuous ostrich feather boas and instant glamour because you are a Classic Burlesque Starlet!
Love Burlesque
offers a wide range of delectable corsets from ones lathered in Swarovski crystals to others perfect for the girl on a budget!
Corsets don't always have to be worn with a frilly pair of knickers either! They look amazing with the perfect pencil skirt or even a pair of jeans if you're going for a low-key night out.
Love Burlesque also offer Bordello shoes which are my favorite for any on stage performance and even more so for an off stage appearance.
The Glitter Bordello Kitten Shoes, Satin Burlesque Shoes, or even the Sequin Cabaret Shoes Bordello offers are the best to complete your classic burlesque themed outfit!
Cheesecake Burlesque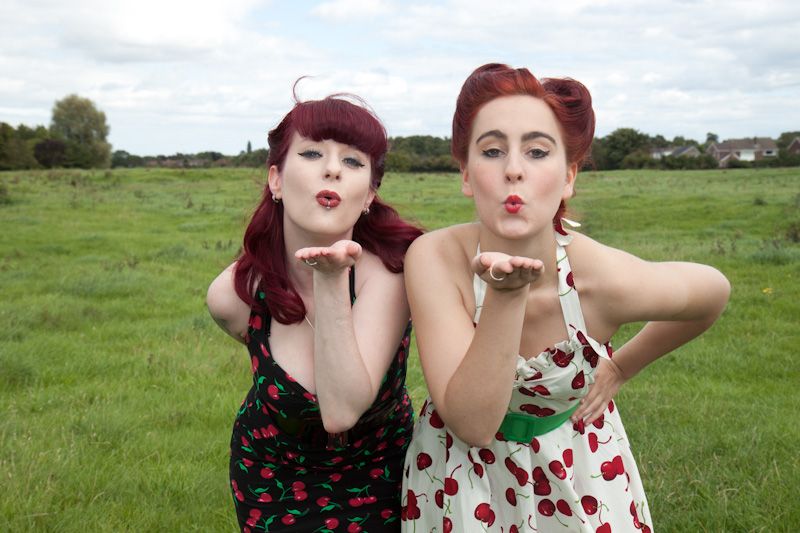 Picture credit: Rachel Saunders
You are a pin up beauty, and you're sexy and you don't know it! Comedy and the accidental ability to make jaws drop are your super powers as you are a Cheesecake Burlesque Starlet!
Collectif
have a fabulous selection of retro style clothes perfect for any pin up, including a few with leopard or tiki print and even military outfits!
We can't forget to add a lil bit of that Cheesecake "ooops!" into our outfit now can we? How about sneak a pair of pasties or tassels underneath your top? Perfect in case your top is too low or a bit see through
(and perhaps you didn't realize it!)
.
Try
Badbiscuit
for a wide range of everything including sequined cup cake pasties to leopard fur tassels! They even do made to order goods if you're looking for something in a special shape or color.
Fetish Burlesque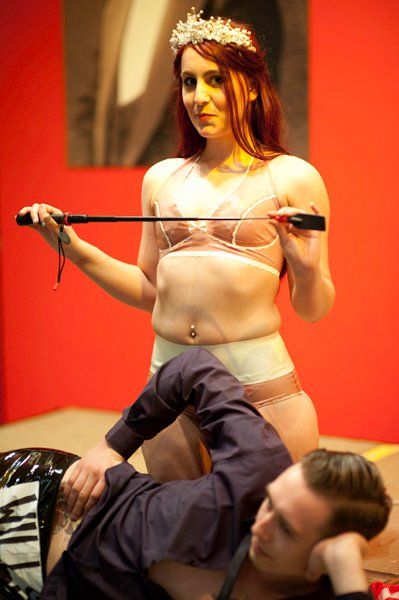 Picture credit: Roy Barry
You're a girl that's got a bit of an edge and a wild side! Whatever your pleasure or secret desires may be, I won't tell anyone - but here are some of my favorite goodies to help bring out the Fetish Burlesque Starlet in you without venturing to the dark side!
In a lot of the fetish burlesque performances I have seen, latex is most often worn. A latex suspender belt is a must have! Be daring and wear it on its own over a pair of hotpants
(latex knickers maybe?!)
or have it peak out of a short skirt- either way it's sure to get people talking! My favorites are by
Mico Couture
ranging from £18-£25 and are available in many colors!
For latex accessories, I'm a sucker for
Arcanum Accessories
, who have decently priced hair bows, collars and more! I own a red latex rose hair clip and I love it!
Remember if you buy latex, don't forget to read the instructions on how to care for it as latex is very delicate.
Now that you have got ideas to help your inner burlesque starlet shine through no matter what kind of girl you are, I hope to see you doing a bump'n'grind in your new threads while waiting for the bus or even a shimmy at the local take away!
Don't forget to add in that perfect pair of
tights, stockings or hold ups
to complete any look no matter what your plans for the day are.
As for me, my next plan of action is to perform on New Years Eve in Newcastle for
RETROspective Events
. It's a burlesque show celebrating the anniversary of the Titanic so grab your sequins and your life jackets… it's anchors away!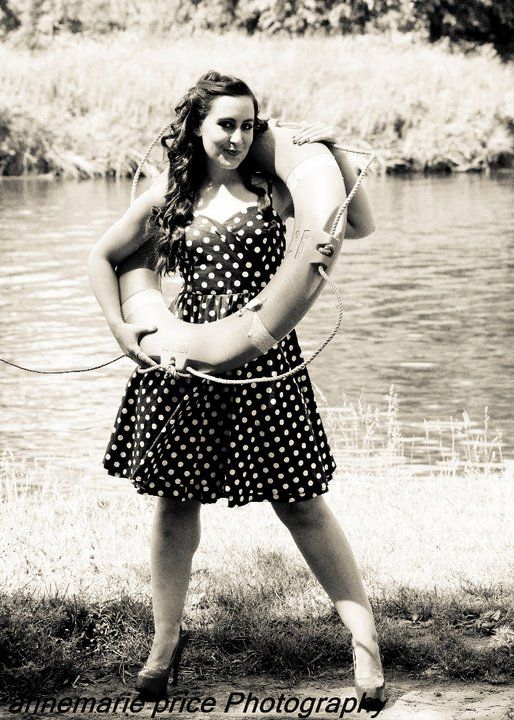 Picture credit: Anne Marie Price

Shimmy, Shakes & Cup Cakes,

Georgia Honey xx