Hey everyone,
Another quickie today
(ooh-err)
as it's
Italian Catholic Mother's
birthday today and we're off out for lunch and drinks!
Of course one of has to be on
I.C.M WATCH
at all times - as she still attempts to rush around after everyone ever, even on her birthday. Eyes on her at all times!
Since my
new haircut
makes me look about eighteen
(I've been I.D'd everytime I've gone out for a fizzy pop since getting it done!)
you'd think I'd try to dress a little more mature to make up for it?
Hardly.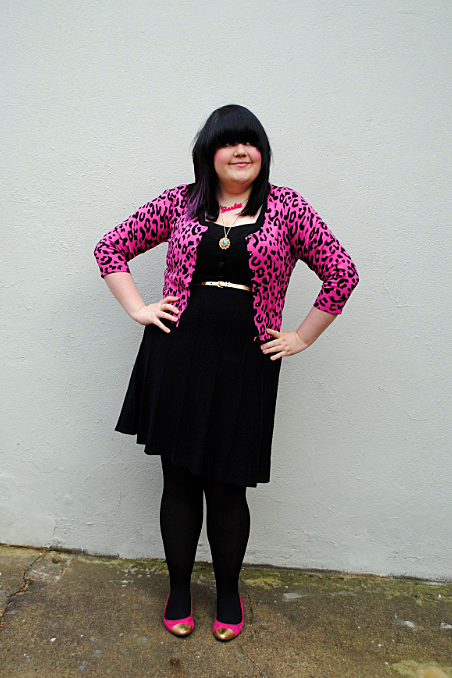 DRESS:
Primark.
CARDIGAN:
Hoi Polloi.
NECKLACES:
Sunday Girl Accessories and vintage.
BELT:
ASOS Curve.
SHOES:
Office.
POINT OF FASHION:
Pink, gold and black.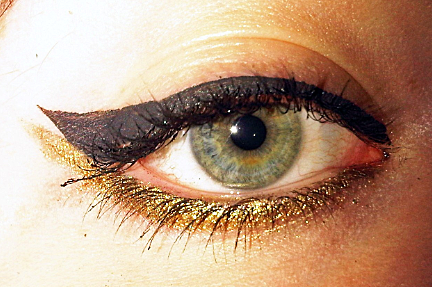 Gold eyeshadow: Goldilux by Sugarpill

(again!)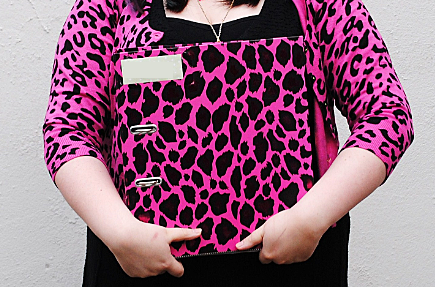 My sister came home from school and I noticed that her folder matches my cardigan.
I'm a chameleon!
I swear, there's nothing better to cure winter blues like wearing bright colours.
I do feel rather like an extra from
Jem
in this get up!
Anyhoo I'm offskies for birthday luncheon.
This week, I have another
Etsy Treats
post coming up - and I've also been finalising the guest posts over December.
There are some
AMAZING
, creative posts coming up - I'm so excited.
I have a feeling you'll not miss me too much, haha!
Muchos love,
MessyCarla.