Hey everyone,
I am in dire need of a holiday after working hard all year, so on a bit of a whim I've booked flights to visit my friend, Jessica, in Norfolk, Virginia.
I last visited in 2008, so I can't wait to see everyone again!
Last time, I went in summertime - so it'll feel like a different place in the winter.
Even though I'm not a very Christmassy person
("Bah, humbug!")
I'm looking forward to seeing everywhere I fell in love with three years ago all done up in tinsel and fairy lights.
I've just been looking through photos from my last visit, so thought I'd share some of my favourites with you: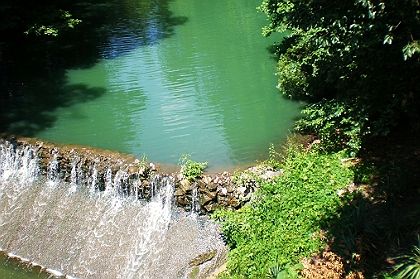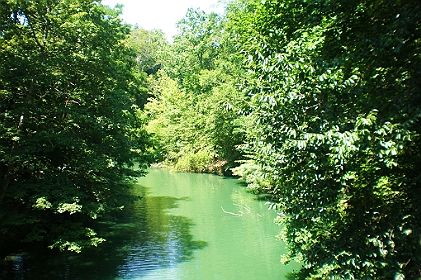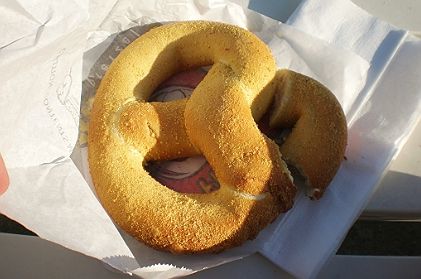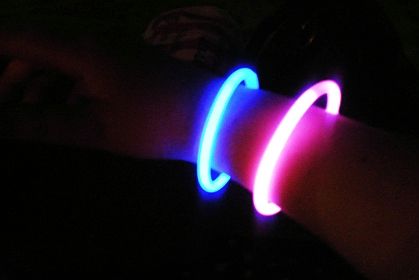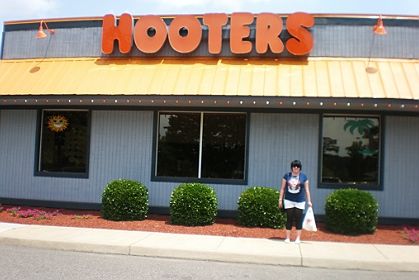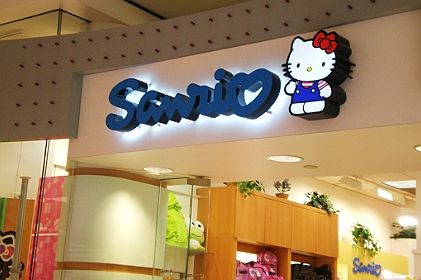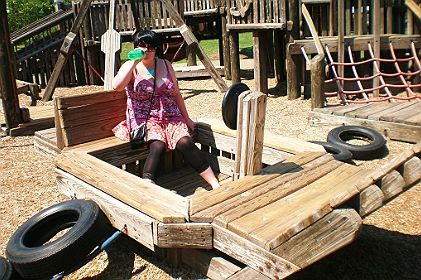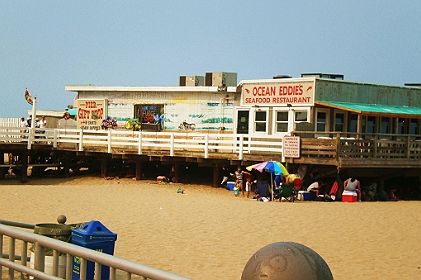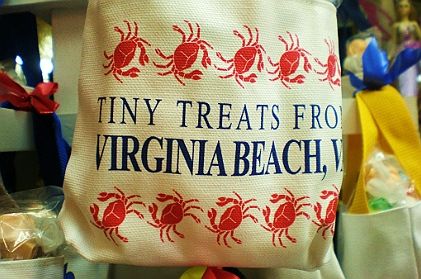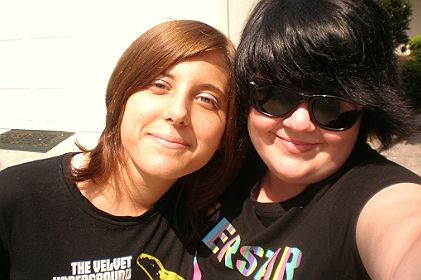 1:
From the treetops ride at Busch Gardens. Lots of Virginia's greenery is protected by the government.
2:
Looks like a scene from Pocahontas, no?
3:
Big pretzel stuffed with cream cheese at a
Ocean Breeze Water Park
.
4:
Butter Pecan ice cream with sprinkles at
Virginia Beach
.
5:
Colonial Williamsburg.
6:
Glowsticks for 4th July whilst watching the fireworks on the beach.
7:
Grilled cheese at Colonial Williamsburg.
8:
I'll definitely be dragging Jessica back to Hooters for hot dogs and pictures with the waitresses. I really am the worst feminist ever!
9:
I intend to spent two months wages here...
10:
Boating in a kids play area. We later ended up chasing around a YMCA group.
11:
The pier at Virginia Beach.
12:
Being originally from South Shields, I have such a love for other coastal towns!
13:
The last picture we took outside her house before I went home. I sobbed for three hours at the airport, freaking out families either side of me.
There is one wee person I'll be missing seeing - a few months ago, one of Jessica's cats - Mommie - passed away.
She was the cutest little kitty, full of beans and personality.
When I used to write my emails home if I didn't pay her any attention she would sit on top of the laptop and gaze up at me.
Still, I took this short video of her one day when I was waiting for Jessica to get changed for the pool.
I love how she follows me about!
On a more positive note, I do hope I get to hang out with the friends I made during my last visit - especially Jaime, Jessica's twin sister and their friends Sara and Charlene
(who took me to see The Dark Knight and bought me the biggest box of popcorn I've ever seen in my life)
.
Also Nicky who took me to an amazing independant vegan cafe, and Jenna for Ihop pancakes!
Are any of you guys from VA? What's your favourite part about living there?
Gahhh I'm so excited to go back. Can you tell?
Muchos love,
MessyCarla.