Hi everyone,
Apologies for anyone looking for this post yesterday. I ended up going out for the day, and by the time I got in it was a bit too late for me to be sorting out all the entries.
I had an AMAZING response for this one, with 116 comments and a lot of you tweeting and blogging for extra entries.
But sadly there can only be two winners. And they are...
*drumroll*
The winner of the Ditzy Floral parcel is...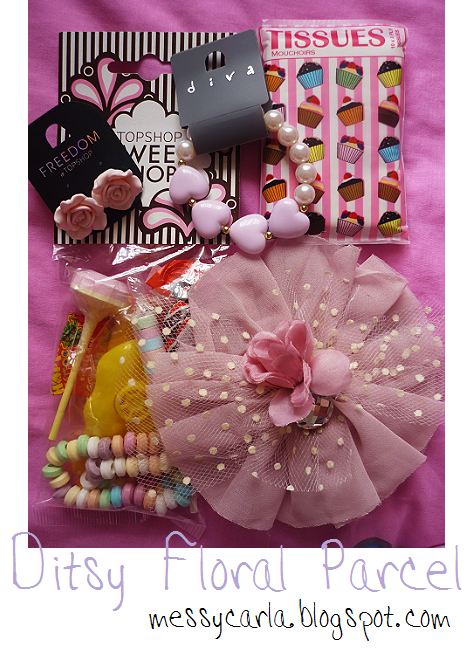 and
The winner of the Sweetheart parcel is...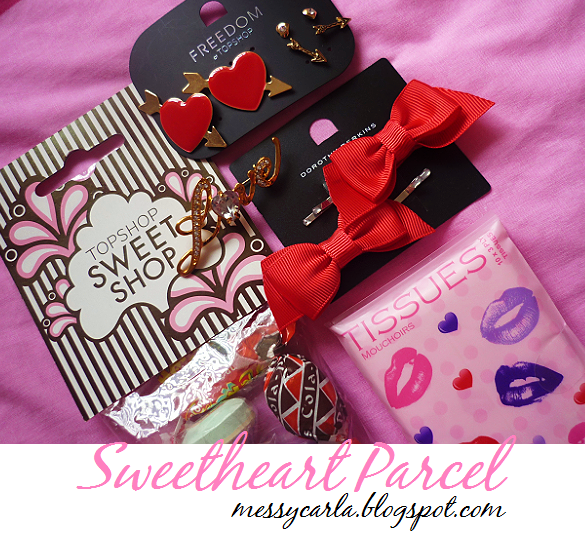 Is
Bianca from Goodnight Little Spoon.
It's so funny, I actually drew Bianca's name first - but when I had another readthrough the comments, Elsa commented on the Ditzy Floral, and Bianca's latest entry was all about red things.
Perfecto - a switch it is!
Can you both
please email me, since neither of you left emails? :)

I randomly selected the winners through Random.org, but I completely forgot to take pictures - sorry, sorry! :(
Thank you again to everyone who entered - the next one will probably be in October for this blog's 1st birthday!
Muchos love,
MessyCarla.