Hey everyone,
As some of you have been mentioning in recent
Outfit Posts
, I've been looking a bit tantastic as of late.
And it's all completely fake.
Along with my hair colour, it's the only fake thing about me - honest!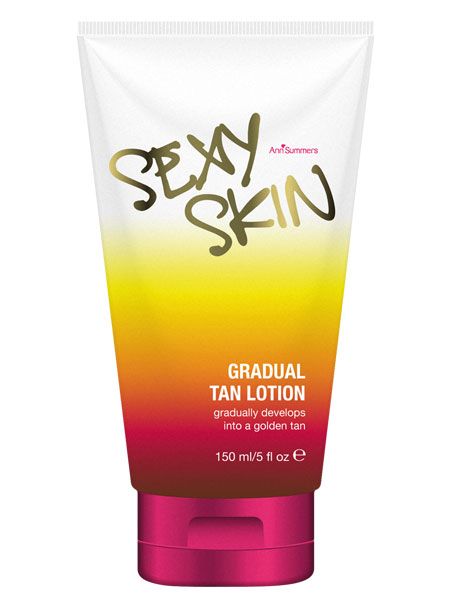 I've been using Ann Summer's
Gradual Tan Lotion
from the Sexy Skin range. I tried a sample I got at their press event, and instantly fell in love.
I've tried gradual tanners from brands like Johnson's Holiday Sun
(This tends to come out tops when I ask my bronzed friends come summetime)
and Garnier.
But this is my favourite by a mile - the shade goes wonderfully with my skin tone, and looks natural after just a few applications.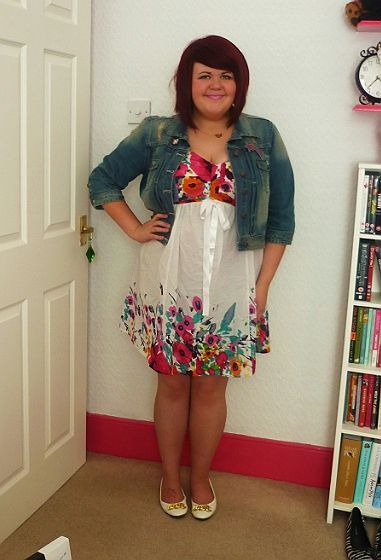 (Outfit from this post)
I've been gushing about it in a few entries now, so the lovely lovelies at Ann Summers were kind enough to send me the other products in the range to try.
Excited much?!
What I've decided to do is only tan my left hand/lower arm for you guys so you can see the comparison. I've only got a little gradual tanner on my right hand/arm, but it's pretty close to my natural skin tone.
So first I exfoliated with their
Pre-Tan Exfoliator
: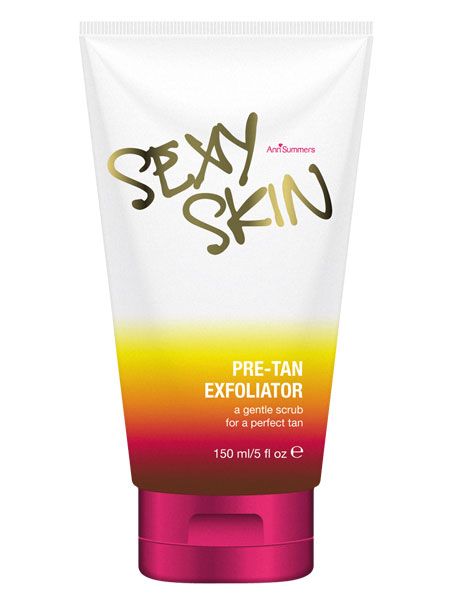 I've always exfoliated before tanning with a mitt and/or body scrub, and thought this would just be like a shower gel with exfoliating beads.
But it was a lot runnier, and didn't really lather in water. It smells a bit different to the range - a bit more of a zesty orange, but it's lovely.
My arms were really smooth and soft afterwards, and didn't leave any residue.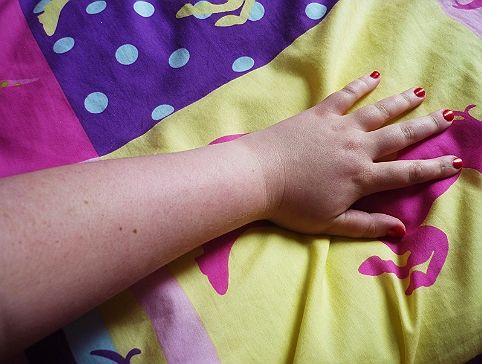 I patted gently with a towel until completely dry.
Then I was all ready to try the Instant Tan Lotion.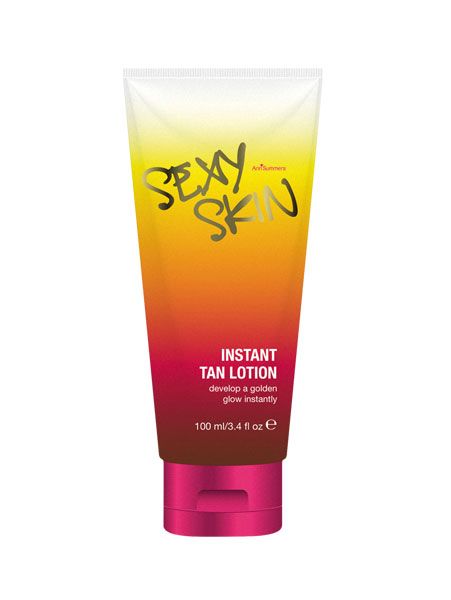 I was really excited to try this, as I've never used an instant tan - just a gradual lotion. And I have to admit I was a little disappointed. I found the consistancy a little hard to rub in, and unfortunately ended up a bit streaky.
I found it interesting that the tan shade was different to how the gradual lotion is. It was a more 'bronze/gold' shade, wheras the gradual is more 'bronze/orange' if that makes any sense. There was also some shimmer, as most of the range has.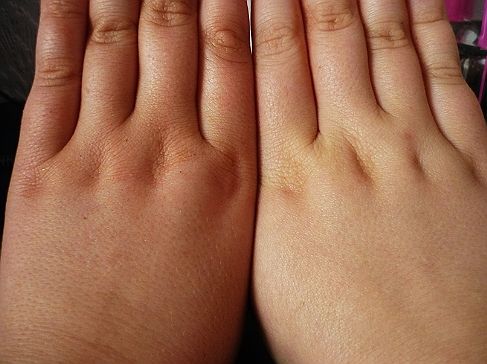 You can see in the comparison picture the streakiness around my knuckles.
But I'm not too gutted as I still have bottle or so of the gradual tan which I'm just going to continute to use instead.
Now the next two products can be used on top of a gradual, instant or natural tan.
But they look great to accentuate your skin tone even if you don't have a tan.

So next we have the Body Bronzer: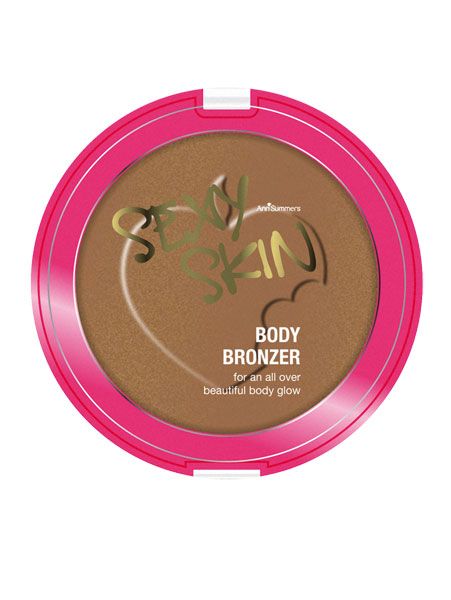 This is to be applied to the cheeks, shoulders and décolletage with a nice big brush. But I actually liked putting it on top of my tan where it was a little uneven.
Unfortunately in the picture, it makes my hand/arm look a little greasy which is not what it looked like at all. It was very natural and shimmery and my other favourite product in the collection.
I'd never tried bronzer before, and now I think I'm rather hooked.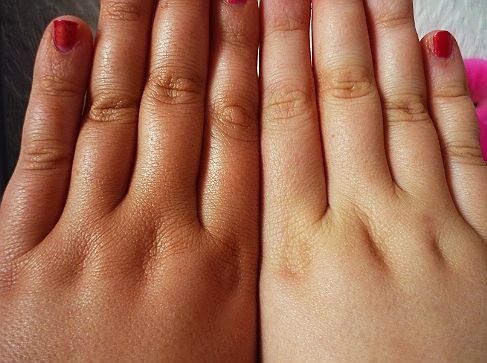 And finally, I know some of you aren't big on tans full stop which is absolutely fine - my sister for example loves being paler than pale, even in the summertime.
But along with the bronzer, you can use the
Gold Shimmer Spray
whether you have a tan or not!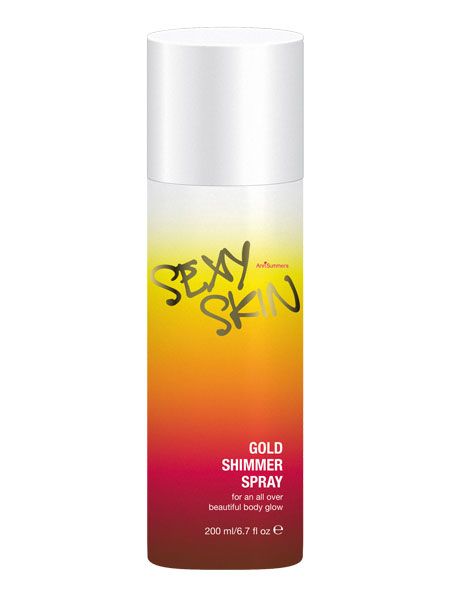 It's a body spray that covers you in gold glitter!
I wasn't too sure what to make of this at first, as I'm not a big fan of glittery products except for eye makeup.
I'm also not too sure this would work for an everyday product - but if you're on the beach or at an outdoors party, it definately adds another dimension! Probably best for upper arms, shoulders and décolletage.
(It's summer - let your 'girls' glitter, ladies! ;))
The smell is the same as the other products, but was a little alcohol-y until it developed into my skin.
But yeah, it's lovely - just perhaps to be kept for a special outdoors occasion where you can really show it off under the sun.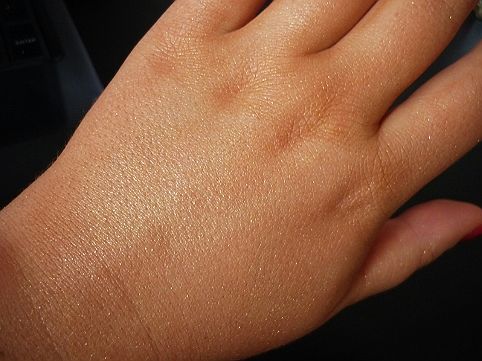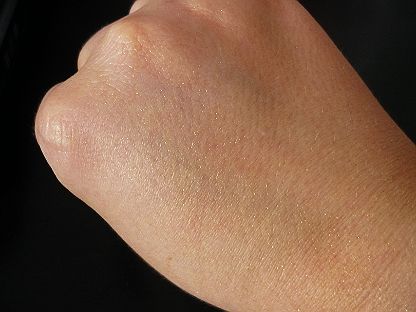 You can see here how pretty it looks on both tanned and pale skin.
I can imagine it looks beautiful on very dark skin too. Ooh, it's just so pretty!

So yeah, there's something in this lovely range for everyone.
Now there's no excuse for ANY of you to be hitting the sunbed, right? Right.
Please do try the products - they're all a very affordable £8 each, and I really do recommend them.
Let me know what you think.

(I was sent all these products to try and review, but all my opinions are - as always - my own, and 100% honest. I wasn't paid any money to say nice things.)


Can you believe this is my 99th post already?!! Dear me!

Muchos love,
MessyCarla.