Hey everyone,
I'm going to be taking a mini hiatus until July, as I'm off for a girly trip to New York
with my sister, Nadia
.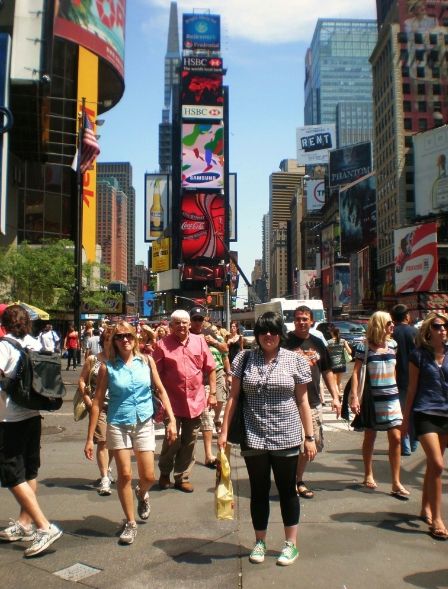 This was me in 2008.
Pretty much my entire outfit came from New Look, except my Converse shoes and Vivienne Westwood accessories.


We were only in Manhattan for a couple of hours before we headed off to Albany for a family gathering. So I pretty much had a whirlwind tour last time around, teehee.

But it really is a fabulous place.
And hopefully I'll be coming back with a big old haul for you guys.
I'm only filling up half my suitcase. The rest is for shiny new things.
Hopefully I'll blog before then, but
mine and Daniel's radio show
begins 4th July from 6pm to 9pm GMT
.
We're gonna be on
Pride Radio
- locals will be able to pick the station up on FM, but everyone can listen online.
Also, I know I pretty much pimp-out
Daniel's blog
in every single entry.
I may not be able to check your comments when I'm away
(I keep my comments on moderated, so I'm able to see easier notifications from when I get new ones - I like to reply to you guys!)
but hopefully my sitser will let me check my
Twitter
on her iphone.
Right.
That's me off to the concrete jungle where dreams are made of!

Muchos love,
Bon Voyage!
MessyCarla.