Hey everyone,
"So, shut up and put your money where you mouth is, That's what you get for waking up in Vegas"
sang Katy Perry.
I'm ill AGAIN at the moment, so am in dire need of some good old fashioned escapism.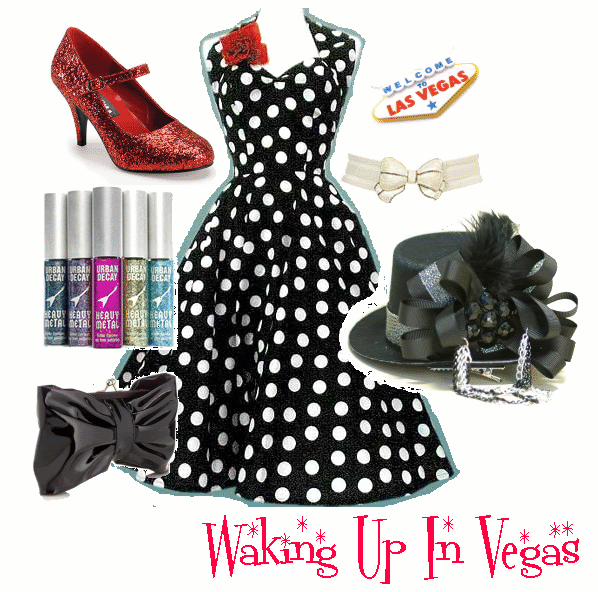 DRESS: Vivien Of Holloway, £59
SHOES: Ebay, from £19.99
EYELINER: Urban Decay, £12 each.
CLUTCH: Accessorize, £25. (I got my Mam this for her birthday, and it's GORGEOUS!)
NECKLACE: Hannah Zakari, £20.
BELT: Topshop, £22.
FASCINATOR: Ebay, from £4.99.
Think big dresses, big petticoats, big makeup, big shoes, big accessories! It's Christmas anyway, so use that as an excuse to overdose on glitter and sequins.
Manchester was so much fun last week, and although it's like a mini-London with all the ace shops.
(my friend Sam had her first Urban Outfitters experience and got two tops on sale for under £30! Jealous!)
I really should have bought these glasses though. Especially as a tribute to the late, great
Maggie Jones.
They were from American Apparel: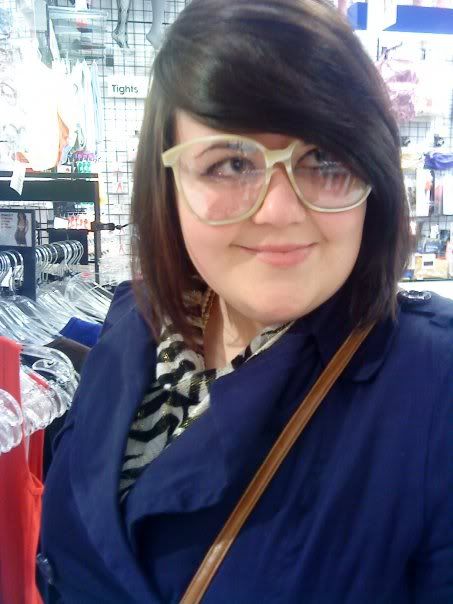 Also much needed in this entry are shoutouts to my lovely supervisior (is this even the right term - 'boss' doesn't sound right?) Emma who
waggled her animal print scarf at me this week, inspired by this entry
when I was working with them in the office this week.
"She went straight to Primark after she saw the entry and bought it," said Anna, office fashionista (who really puts me to shame).
And also thanks to my lovely friend
Michael
who came over and complimented the new layout during my shift. Heart-shapes, dude -
you guys be sure to check out his awesome food blog
!
Right. I'm off for more copious watching of The Office (ooh, John Krasinski! Yum! Yum!) under my blanket. What a wuss.
Muchos love,
MessyCarla