Hey everyone,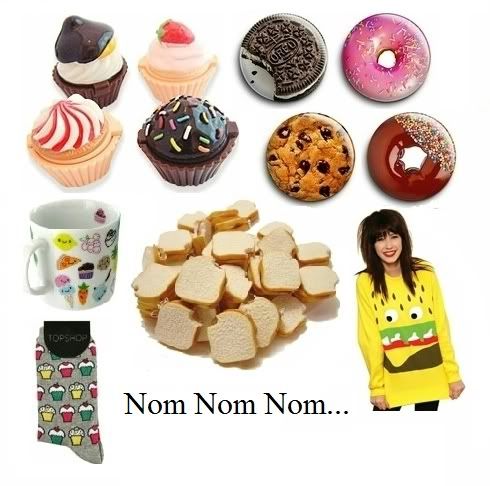 Ooh everything's suddenly got a bit chompy in here.
Cupcake Lipbalms: Debenhams.
Cookie & Donut badges: CandyRainbow @ Etsy.
Mug: Paperchase.
Socks: Topshop.
Sweater: Lazy Oaf.
Peanut Butter & Jelly pendant: Pancake Meow.
I bring you this yummy entry with no calories.
Though I've never met a calorie I didn't like. Nom nom nom.
Sorry for the quick entry, I'm starving (Miso ramen tonight...I'm on a budget!) and I have lots of Buffy to catch up on.
Muchos love,
MessyCarla