I'm loving the stuff in the shops at the moment for boys fashion, so I dedicate this post to my lovely and fashionable friend Mr. Neale-o.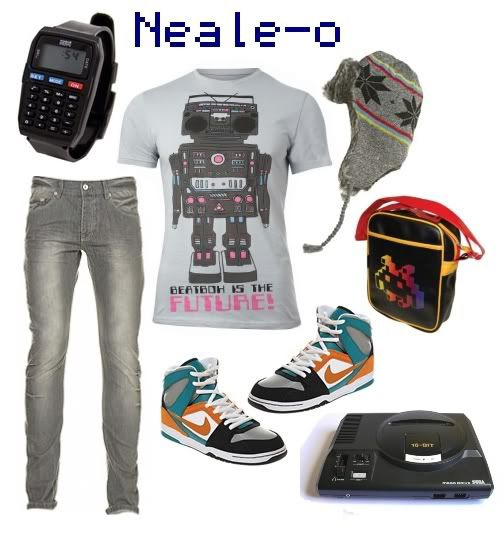 T-shirt: New Look, £12.
Jeans: Topman, £36.
Hat: Topman, £18.
Shoes: Nike, £55.
Bag: Ebay, £15.
Watch: LazyOaf.com , £20.
Sega Megadrive: Ebay from 99p (!!).
Think a mix of retro 90s kid, with a touch of geek-chic and a dash of indie.
Watch out for a Halloween post coming on Saturday!
Muchos love,
MessyCarla.