Hey everyone,
I'd completely forgotten about this outfit I snapped before I got sick.
I originally didn't post it for two reasons:
1:
It's quite similar to
this
.
and
2:
it's one of those outfits that I thought looked better in person but couldn't get it to photograph the way I wanted to.
But looking back it ain't too bad, so I figured I'll share it with you guys!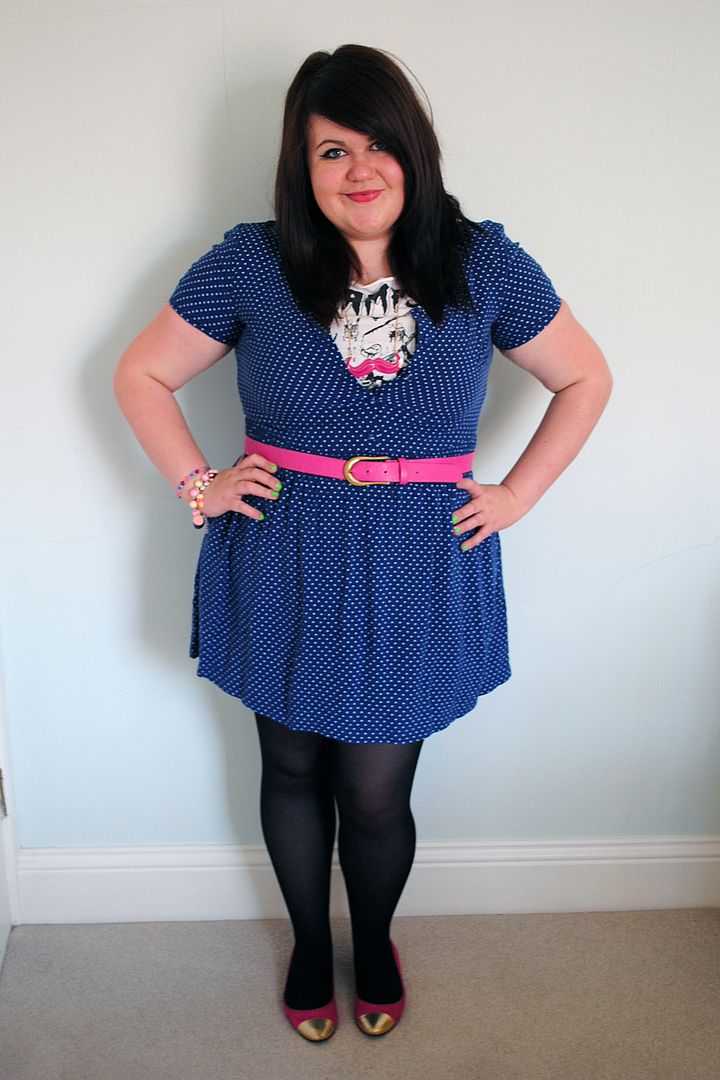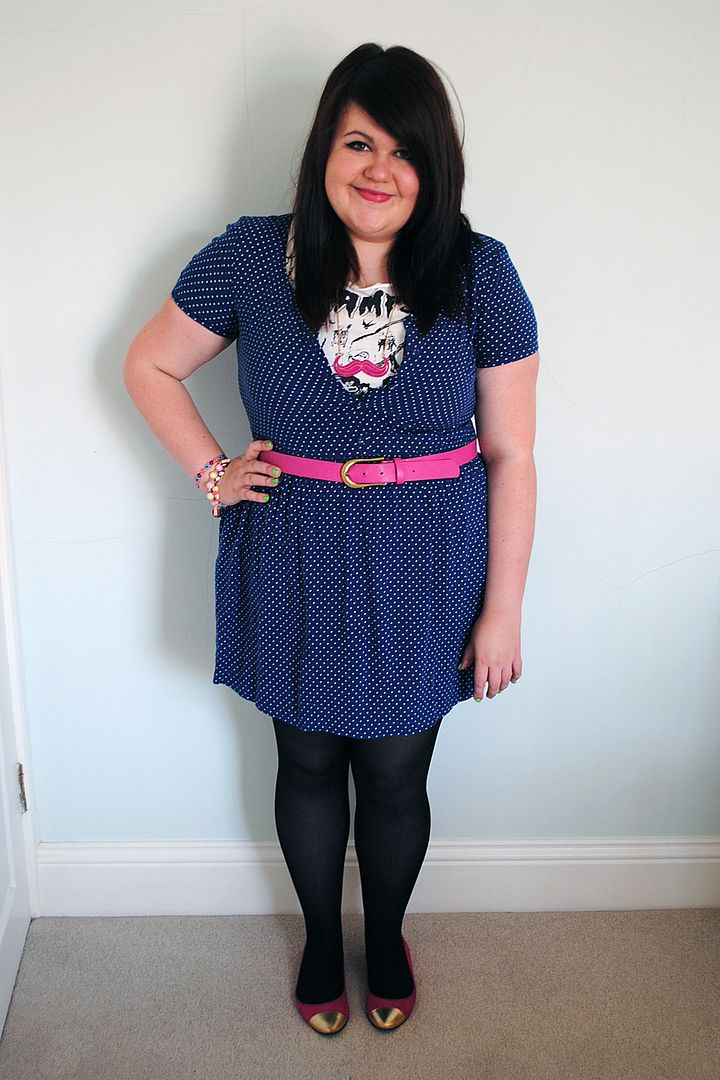 (Long-time readers of this blog may remember these shoes as they use to be in EVERY SINGLE OUTFIT POST in 2010/11 before I convinced myself I lost them in Edinburgh train station after staying with my friend Jessie. HOWEVER they recently turned up during the great house renovation, so hooray!)
DRESS: H&M
BELT: Dorothy Perkins
NECKLACE: Borrowed from my sister
SHOES: Office
GET THE LOOK: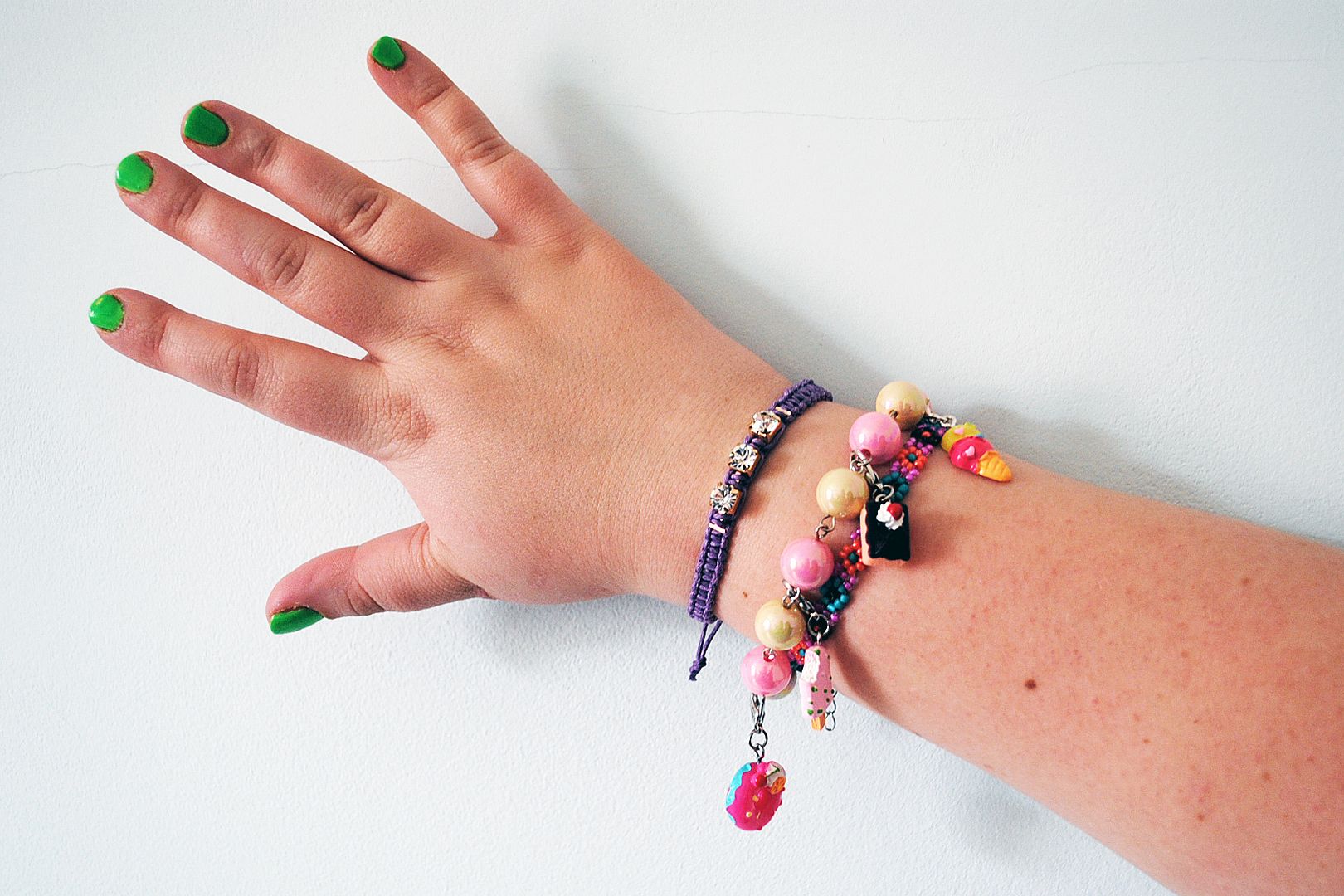 Last week really dragged - it's not much fun being so ill you can hardly leave the house.
However on Wednesday I was feeling a little bit better, so
Daniel
came round and we had an evening of playing board games with my sister and her friend Eleanor.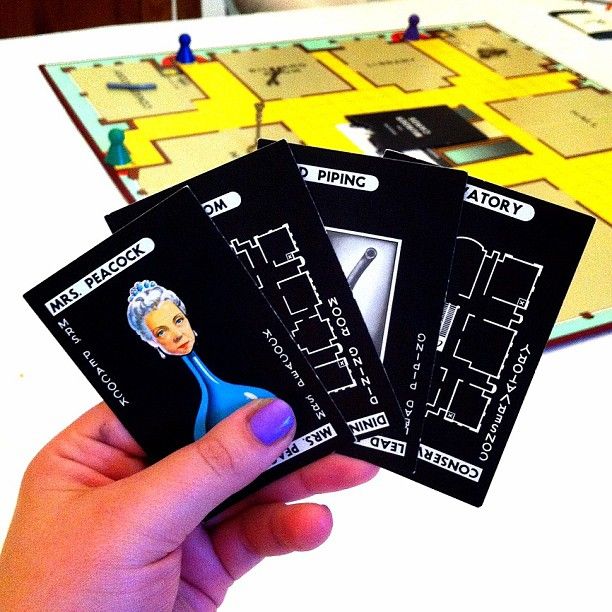 As well as Cluedo
(or 'Clue' in America)
we also played Monopoly
and
Articulate!
which is possibly my new favourite.
Hopefully I'll be on the mend soon!
Muchos love,
MessyCarla