Hey everyone,
Usually with
outfit posts
, I try not to re-use items over and over again unless there are long hiatuses inbetween.
That, and I have too many dresses anyway.
However, once in a while there is a dress that is so easy to style in many different ways - and this is one of them.
It's the perfect fit on me, suits pretty much all my accessories to create a completely new look.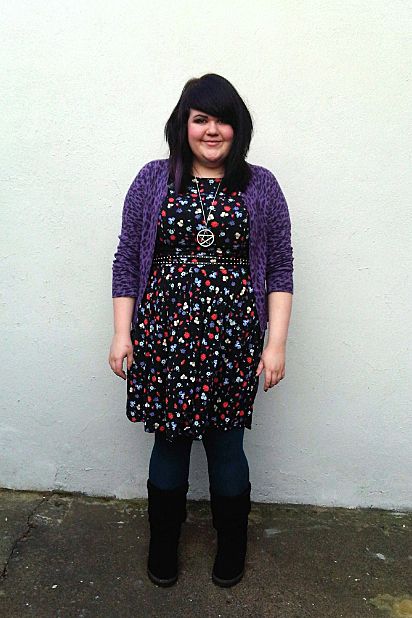 DRESS:
New Look.
CARDIGAN:
H&M via Ebay.
NECKLACE:
Urban Outfitters.
BELT:
Next.
TIGHTS:
Dorothy Perkins.
BOOTS:
Bearpaw.
POINT OF FASHION:
Florals and pentacles.
Apologies for the phone picture - I was rushing out the door and didn't have time to go and grab my camera.
But as you can see, the dress although simple
is styled completely different than in this post
.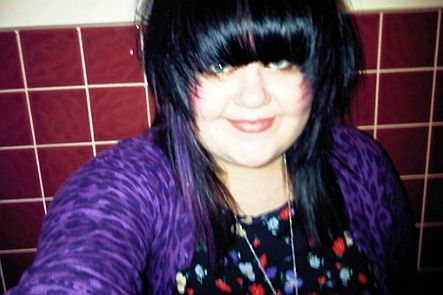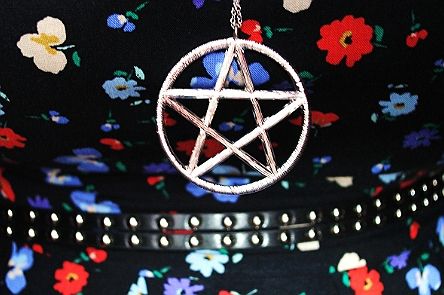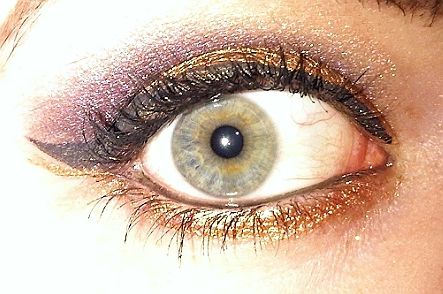 1.
If you follow me on
Twitter
you may have already seen this picture, but I decided on impulse to change my side fringe to a centre/block one. I absolutely love it - however I think it takes a few years off my age
(I'm 22)
, so I'll have to remember to carry I.D. with me whenever I go out for some fizzy pop!
2.
A close up of my belt - I loved the stud detail, and I'm actually wearing it back to front to get the full effect! You could never tell, could you? Also I'm wearing the pentacle necklace I bought in Urban Outfitters a few month ago - I've been watching copious amounts of Buffy this week, so I must have been inspired by the wonderful
Willow Rosenberg
!

3.
My eye makeup. I haven't done colourful makeup in a while, and was in the mood for being creative. The eyeshadows came from
Urban Decay's Fun Palette
- the
individual colours
if you're interested are Psychedelic Sister
(purple)
and Baked
(gold)
.
I'm coming to the end of my Christmas shopping now -
how about you all
?
I've also had three birthdays to buy for, and it's exciting that they're all coming up: for Italian Catholic Mother's birthday we're having a lovely meal and drinks, for my best-friend Sam's birthday we're going dancing in town, then for my sister's 18th we're going for another meal and then seeing
Boulevard's
Christmas show!
Then of course I'm off to America soon.
I've had an AMAZING response to
the guest writers post
and there's some wonderful creative posts coming up in December.
Muchos love,
MessyCarla.