Hey everyone,
Now it's November, I think it's perfectly alright to compile a Christmas list, yes?
Especially as I'm going to be away from 9th-20th December, I need to get my letter to the big dude in the red suit nice and early this year: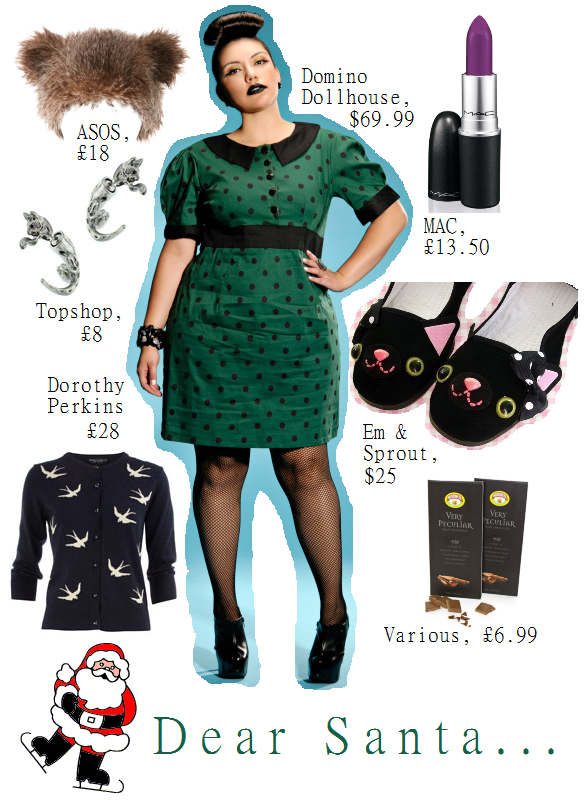 I can't believe it's almost been a year
since I sent off my last letter
- 2011 really has flown hasn't it?
One of my favourite things about this season is the music.
Yes, I do mean the cheesy songs that are played year in year out.

("FEED THAE WOOOOORLD...")
I was in Swing Band at school, and I loved playing the Christmas concerts - I still have the peice of tinsel I wrapped around my saxophone's bell on my last show at a Methodist club.
Rock and roll.
One of the best one-liners I've ever heard was when Nick who played sax like me kept screwing up the melody of Frosty the Snowman.
So our teacher said:
"Nick, if you do that on the night everybody will notice because everyone knows the tune to Frosty. Except

you

, apparently."
Haha! Pwned.
However, here are some of my favourite alternative Christmas songs:

It's Christmas (And I Hate You) by Paloma Faith and Josh Weller.


Christmas is Cancelled by The Long Blondes


Maybe This Christmas by Rex Sexsmith


Baby, It's Cold Outside by Selma Blair and Rainn Wilson
Muchos love,
MessyCarla.