Hey everyone,
Yesterday, I went along to
Judy's Affordable Vintage Fashion Fair
as mentioned
in my last post
.
First things first, here's what I wore: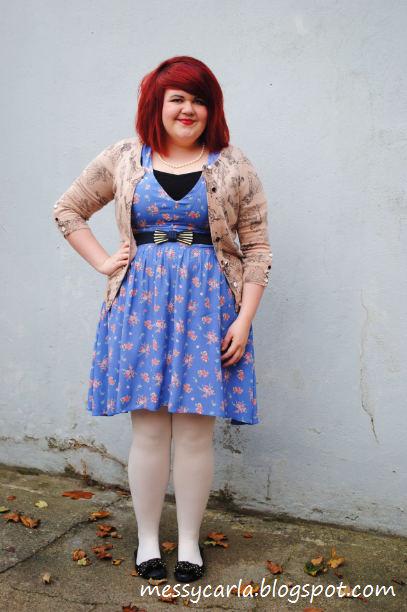 DRESS: Primark (via Ebay).
CARDIGAN: Forever 21.
BELT: River Island (from a playsuit).
NECKLACE: Vintage.
TIGHTS: Dorothy Perkins.
SHOES: Primark.
POINT OF FASHION: Autumn pastels.

I bought this dress from Ebay last week for only £4 including shipping which was a right little bargain.

I have NO idea why it is so low cut - it's not really decent for anyone to wear that low without a vest underneath, but I have a few plain black ones so it's not too much problem.

It's also my first time wearing that cardigan since I bought it in New York back in June.
I just adore it, but haven't been able to find something exact to go with it, but I love how it compliments the blue dress.

Also, I LOVE white tights - they're such a welcome change from my regular black.

Notice anything different about the picture?
Yep, this picture was taking with my brand spanking new DSLR which I am in lurrrrve with.
It was so frustrating to have a lovely new camera and nothing interesting to take pictures of for the first few days.

So I snapped away at the fair, and here's some more photos: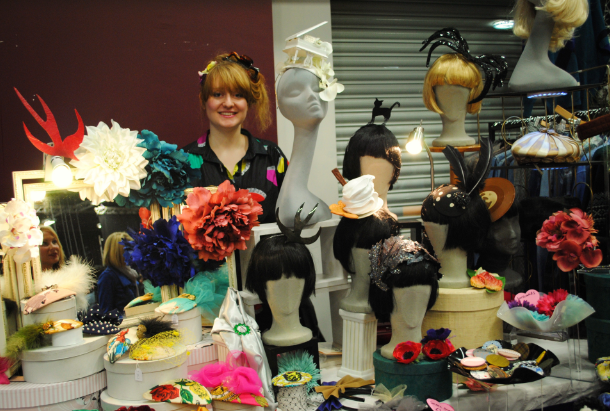 The ever lovely Jayne of The Libertarian, one of my favourite independent designers.
(You can check out my review by clicking here)
I love that she took down her "No Photographs Please!" sign so I could take this picture, teehee.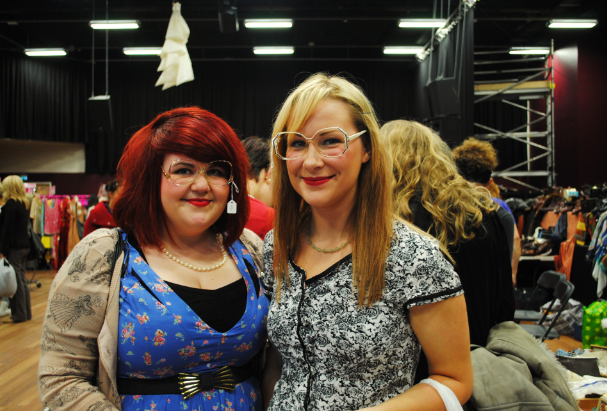 Me and Sam trying on empty frames.
We look a bit like Blanche Hunt and Deirdre Barlow.
Sam's wearing a dress made by a local fashion student at (my alma mater) Newcastle College.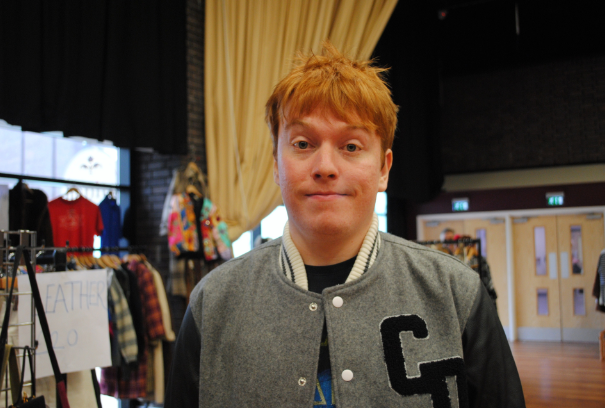 My friend Neale in his new Criminal Damage jacket.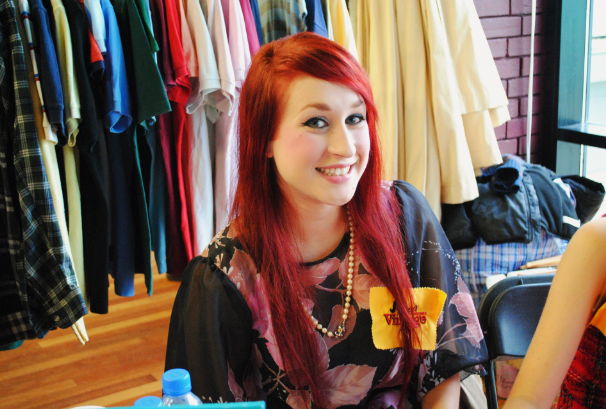 I was so pleased to see Rosie who I met whilst working together at the Vintage Kilo Fair.
She was in charge of handstamping, and was wearing a beautiful floaty maxi dress from the 1970s.
And finallement, what I bought: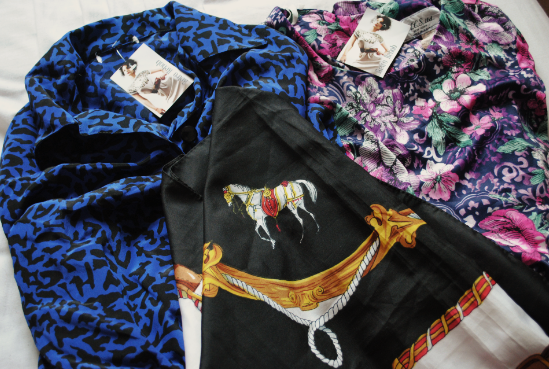 The dresses were two for £15 from Retro Rehab and the scarf was £3 from Princes Vintage.
If you buy anything from Princes Vintage Ebay store, use the code NEWCASTLE to get 10% off your order.

Sorry that you can't see the clothes properly, but I'm saving them for Outfit Posts, where you'll be able to see them all dressed up.

Unfortunately I was unable to make it to Made In Newcastle's last day, as originally intended, as I wanted to catch up with my friend Poppy (who has a great blog called Bears and Bunting) as we haven't seen each other in aaaaages.

Apologies if these took a little while longer to load, I've started using PNG files instead of JPEG for quality.
I'm just experimenting with them at the moment from post to post - but please let me know!

Muchos love,
MessyCarla.
PS: I almost forgot to mention - the reason I'm putting my blog address on the outfit photos is because lately I've found my pictures being used on plus-sized fashion Tumblrs.
Which I don't really have a problem with, except that 50% of the time there is no link back this blog. xoxo