Happy New Year everybody.
To celebrate, this is a special post about the women who have inspired me in 2009 - more in 2010, please?!
10: Brian Molko (of Placebo)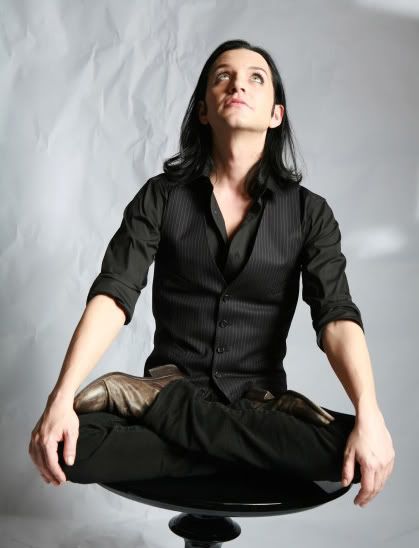 Teehee, so not 'technically' a girl, but pretty damn close! I used to crush on Bri-Pie so much when I was about 12 to 14 years old. And I got to see Placebo for the second time in November, so the crushing started again – though he's toned down his mentalist behaviour in recent years, probably due to fatherhood (FYI – Cody Molko: cutest baby EVER!!) Their sixth album,
Battle For The Sun
was released this year, and I didn't really like it at all until I gave it a PROPER listen a few months before the gig, and decided it's got some fricking brilliant songs on there – especially
For What It's Worth
and
Julien
. Welcome back to my crush pile, Molko!
9: The Cast of Sister Act: The Musical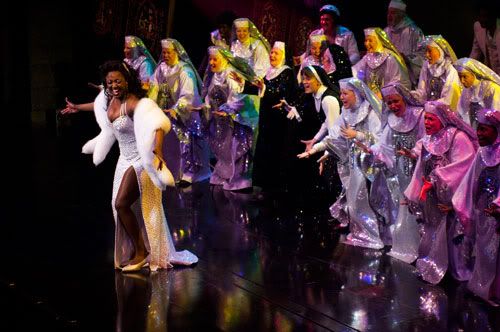 I'm a HUGE musicals fan, and not only is this the best musical I've seen this year – it's probably the best musical I've seen! The set! The songs! The dancing! Extra kudos to Patina Miller (Delores Van Cartier) and Katy Rowley-Jones (Sister Mary Robert) who is one of my major girl-crushes of 2009. Go see it, ASAP!! Also wins
my favourite soundtrack of 2009
.
8: Zombina Venus Hatchett (of Zombina & The Skeletones)
The Zombina gig was my favourite gig this year – a free show at Trillian's Rock Bar in Newcastle. She stood next to us at the bar before the gig and I completely fangirled, and asked her if she would dedicate the song
Vincent Price
to me, which she did! Brilliant band and lovely, lovely people. Their album
Out Of The Crypt And Into Your Heart
is one of my most played of this year, where the songs have lyrics such as "You go to bed with a toothache, you wake up in the morgue" (from
Dracula Blood
) and "Stick your fingers down your little throat and puke it up, puke it up – cause it's my heart!" (from Puke It Up). Sinisterly chipper stuff!
7:
Roxy Epoxy (of Roxy Epoxy & The Rebound. Previously of The Epoxies)

In 2009 Roxy returned! I cried my Chanel mascara down my face when my favourite band
The Epoxies
split in 2007 so I was all excited for her new project -
Roxy Epoxy & The Rebound
's debut album:
BandAids On Bullet Holes
. And it's a good one, I tell thee! It has the new-wave kick of The Epoxies, but with a slightly punkier twist and fewer songs about robots and the like. I've missed you, Roxy!
Unnamed
is probably my favourite track from the album.
6: Lauren Luke.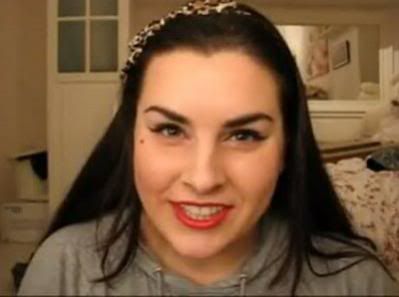 Hoorah for
the YouTube star with the makeup tips
. I've always been a cheerleader for her not only because she is ace, but also because she is from my hometown of South Shields (also making the news this year because of Joe McElderry, The X Factor winner). This year, Lauren launched her makeup line
By Lauren Luke
which has been successful here, but also in the USA and further! An inspiration to what a clever idea, passion for something you'd have never usually pursued and internet connection can lead.
5: Betty Suarez (from Ugly Betty, played by America Ferrera)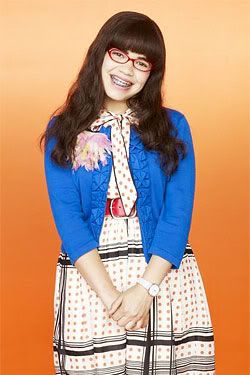 My major style inspiration for 2009 – colourful dresses, loud accessories and walking to my own drum beat. Go Betty! Series 4, please? Pretty please?
4: Lisa Clark.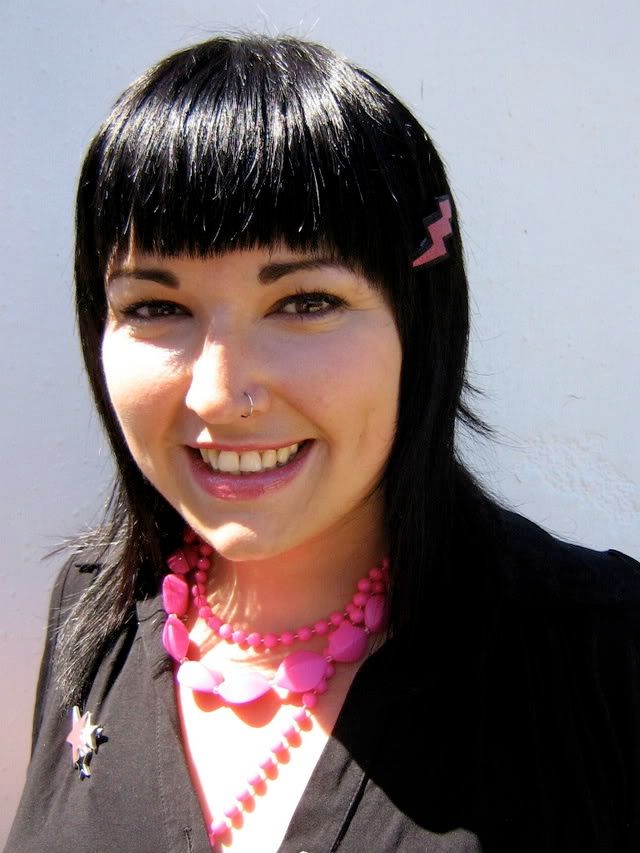 Author girl and MySpace friend for a good few years now. First there was the
Think Pink series
with
Lola Love
– a series of books I wish I'd had in my tween/teenage years, as they teach girls all about positive self image. There simply aren't enough kids' books like these. But then in 2009 came
The Sassy Minx
– a version of Think Pink for those of us now beyond our teenage years, but still in need of a helping, friendly hand when life gets a bit wobbly. Mixing fashion, life, destiny, strong, powerful women and the thought that dreams CAN come true – oh just check it out for yourselves, my new favourite blog! Look out for my interview on the blog soon – I feel like such a hack in comparison!
3: Cheryl Cole.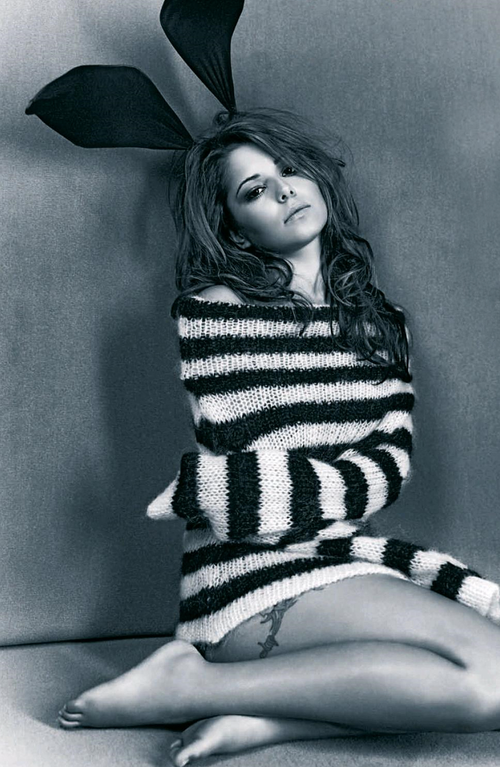 Oh, I'm so unoriginal – doesn't EVERYBODY crush/girlcrush on this woman? She actually makes me proud to be from Newcastle. Her album is a bit hit-and-miss-y, but
Fight For The Love
was bloody brilliant, and one of my favourite songs of this year. I know she has a million stylists, but she just pulls off glamour and elegance so well – when we know she's still a bit rough around the edges. We love you, Chez!
2: Sam.
My partner in crime for 2009. Thank you for keeping me sane this year, gothface. I would have probably lost the plot by now otherwise. Cheers for pushing me out my front door when I've been feeling blue and making me drink Cosmopolitans, for walking me to the taxi queue, for yelling at 118118 people when I had laryngitis, sleepovers and making sex noises when you sleep and generally just being there. Muchos MUCHOS love.
1: Paloma Faith.
ULTIMATE GIRLCRUSH OF 2009! Her album
Do You Want The Truth Or Something Beautiful?
is my favourite album of the year by a MILE. She's so chic and glamorous, but when you see her getting interviewed
she's got such a dorky sense of humour
. I absolutely can't wait to see her live in 2010; I am going to fangirl rather hard methinks.
I'll be back in a few days, I have a LOT of blog posts planned!
Muchos Love
MessyCarla