Hey everyone,
Just a heads up that it may get a little quiet around here for the next week or so.
If you follow me on
Twitter
, you'll know I started my new job today.
(Thank you to everyone who sent 'good luck' tweets - you guys are the best!!)
I'm working within a brand new company in the city, which officially opens it's doors in just under two weeks.
This means there is a lot of ground to cover as everyone is new, and we even have extra qualifications we need to study for outside work hours!
So just while I get into a new routine, I just wanted to let you all know why I won't be around for a little while.
(But not too long, I promise!)
Thank you so much for
your questions in my last post
-
please keep them coming
!
They're absolutely great, and I'll do my best to get them answered very soon.
I'm also going to be hosting a lovely giveaway soon, so be sure to keep an eye out for that, too.
And finally, just so this post isn't all word-y: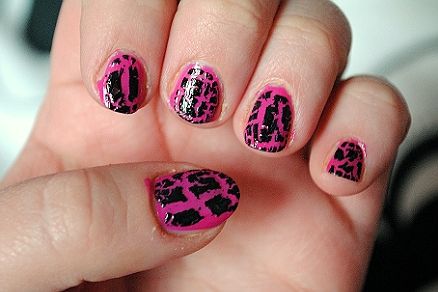 I know I'm something like six months late to the party, but I finally got some
Barry M Instant Nail Effects
polish.
I also bought two more
Nail Paints
this week
(119 and 210)
- taking my collection up to nineteen bottles!
One more and I can have a different colour for each of my fingers and toes...
Muchos love,
MessyCarla.